Every year, Alexander's holds a customer celebration event--and this year, we chose to celebrate Christmas twice! On May 3rd, we held our themed celebration in a winter wonderland and gingerbread village, complete with a huge, jolly Santa Claus! Every client at our celebration left with a smile, a bag of Christmas sweets, and beautifully printed samples. We believe our annual Customer Celebration is one of the best in Utah Valley and you're about to see why.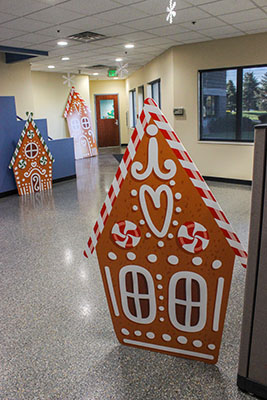 Our Celebration Planning Process
Just as he did last year, our wonderful creative director Scott Filipiak led the way to help the celebration look as good as Christmas feels.
Invitations
Our custom invitations introduced the look of the entire event with cheerful holiday illustrations. Each invitation printed on our HP Indigo Full Color Digital Press. Then they had digital spot varnish and foil treatments front and back for an extra burst of creative touch marketing.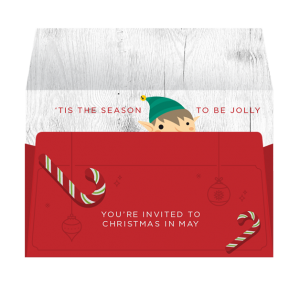 They fit perfectly into beautiful PearlIce paper envelopes hit with just a touch of spot varnish. Plus, our guests saw a surprise visitor peeping out!
Decorations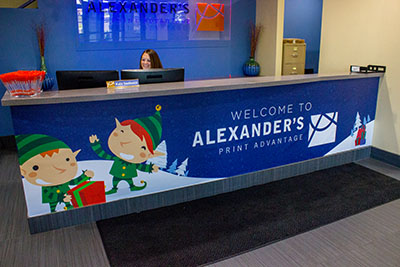 We decked the halls with bright colors and illustrations to make the atmosphere feel like December--without forgetting the beautiful weather outside.
Our work showed how detailed and engaging print collateral and event decorations can be. Only the best stands out, and Alexander's delivered!
From the table decorations to our ice and soda machines, we covered every detail to make this a visual as well as literal feast.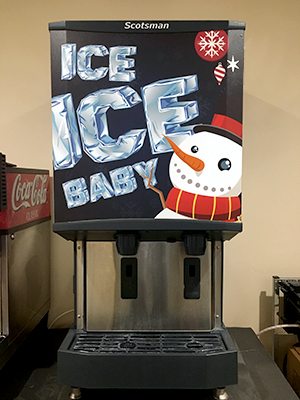 And the careful eye might have noticed an elf sneaking around here and there! 
Samples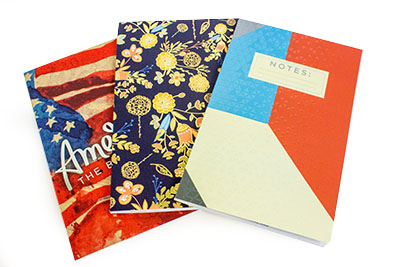 Naturally, we couldn't hold a customer celebration without samples for all of our amazing customers! This year, we gave away gorgeous MGI journals and sturdy acrylic luggage tags for any future holiday vacation.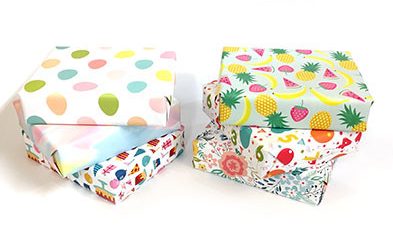 We also gave away sheets of custom wrapping paper to showcase our customizable options in print. We're proud of our ability to customize products for our customers, and we wanted everyone to know it!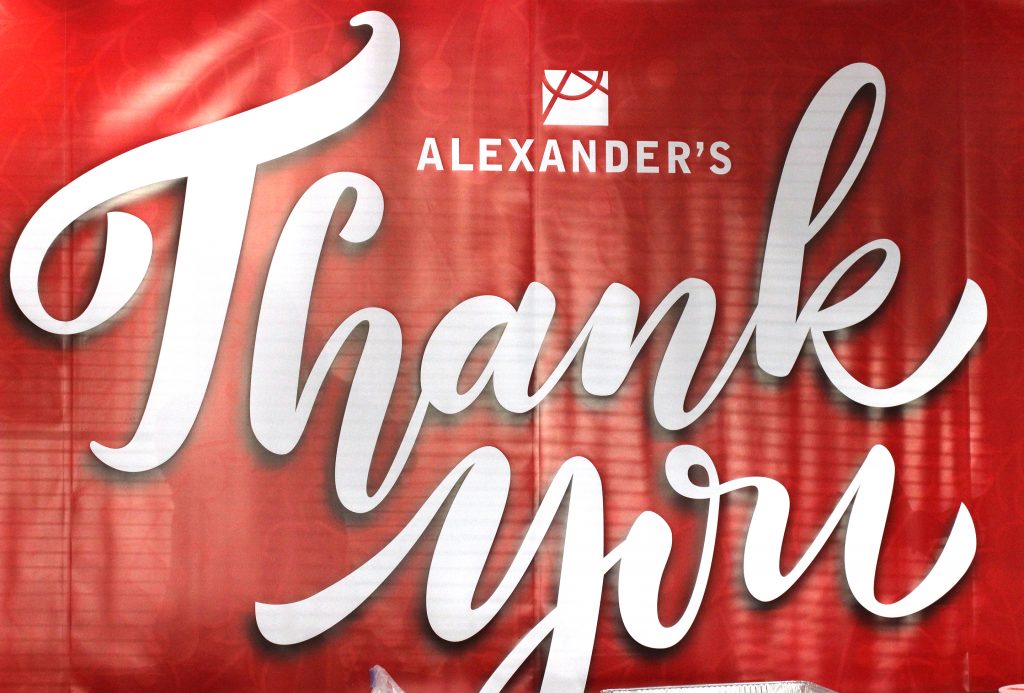 Next time you are planning an event of your own, elevate it with creative print collateral by Alexander's! Our creative team would love to help you with unique ideas to create and finish your final products. Contact us by filling out the form below.