We've shared a little about marketing kits before, citing our work with Franklin Covey and UVU. But what really makes one effective? What makes a marketing kit stand out to some of the most powerful people in the country? Check out this box by Qualtrics and SAP, which did just that.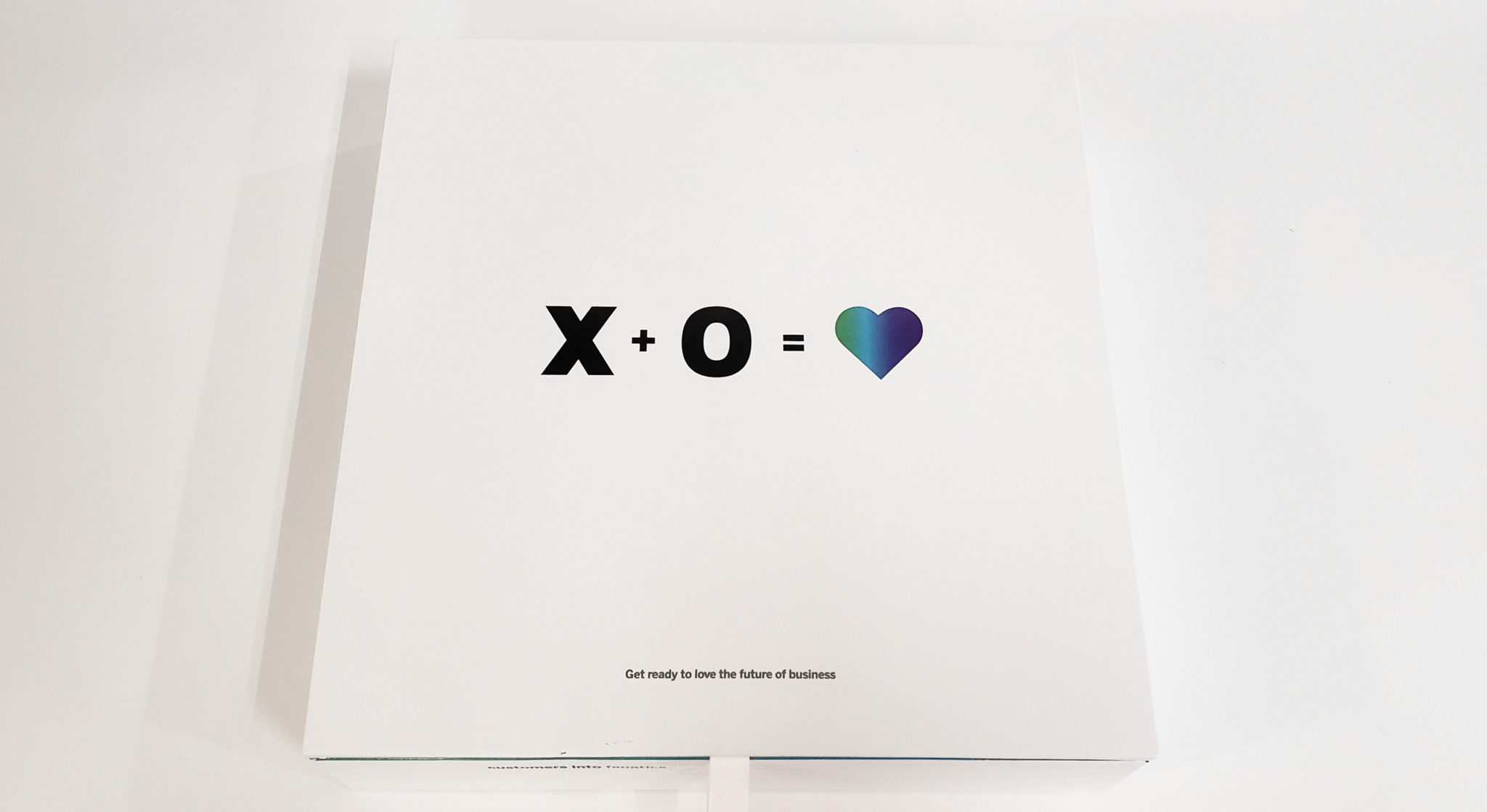 Qualtrics and SAP

Qualtrics offers "Software to help turn customers into fanatics, products into obsessions, employees into ambassadors, and brands into religions." The box, likewise, is designed to turn prospective clients into partners.
SAP "helps you streamline your processes, giving you the ability to use real-time data to predict customer trends across your entire business."
The two companies are coming together to "transform the way we even think about CRM  [customer-relationship management] as we know it." And to celebrate the new partnership, they wanted a particularly special marketing kit to send to their most important potential clients, inviting them to the X4 Experience Management Summit, and the Saphire Now Conference.
Catching Attention
They wanted not only to celebrate the merging of these two companies and promote the X4 Summit, but to create something that would be worthy of catching the attention of the CEOs and directors of Fortune 500 companies.
Qualtrics and SAP saw our UVU season pass box and wanted to do a custom kit of their own. A marketing kit like this is a powerful, attention-grabbing tool that offers value and interest to your most important clients.
And these weren't just any important clients! To get a product in front of these extremely powerful people, it has to stand out.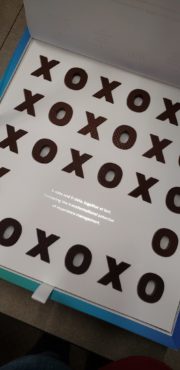 What's Inside
This kit really appeals to all of the senses. Which is something you just can't do with a website or an email. From the moment you open the lid, a video card plays automatically. In the clip, SAP CEO Bill McDermott and Qualtrics CEO and Co-Founder, Ryan Smith introduce the merge of their companies and information on the upcoming conferences they will present at.
Upon opening, you are also met with a sweet candy smell. Beneath the card, each box contains a sheet of chocolate samples from Taste and a guide to chocolate tasting. This is surrounded by food-safe foam to keep the chocolates safe. Qualtrics and SAP chose chocolates because we would be sending this box out for Valentine's Day. How better to celebrate and grab attention than with high-quality chocolates?
The shape of the chocolates represent the types of data each company specializes in: Operational data (such as analytics); and experience data (human sentiment; the "why" behind the data). In other words, "X and O" data.

Invitations to two conferences--the X4 Summit and the Sapphire Now annual conference--detailing the "future of business" rest underneath the sheet of chocolates. These are tickets to a VIP experience at both events, which boast invitees like former U.S. President Barack Obama and TV personality Oprah Winfrey.
An Effective Message
Alexander's fulfilled and shipped 1700 of these boxes to the most powerful list we have ever seen! They landed on the desks of five hundred Fortune 500 CEOs, inviting them to this huge, important event.
And were they effective? We'd like to think so! Recipients began registering the same day these boxes arrived! These are some powerful audience members at this conference, which makes a marketing kit like this worth the effort.
Are you interested in working with Alexander's to make a marketing piece that will catch anyone's attention? Call or contact us today to learn what our print and design technology can do for your business.