When direct mail is well-developed and well-received it can increase sales and website traffic. An increase in website traffic leads to a potential increase in subscribers for both direct mail and e-mail, starting the cycle over.

The next time you are creating a direct mail piece for your business or industry, make sure you keep these 7 things in mind.
1. Target the Right Audience.
In order to get results, your business needs to be targeting the right people. A baby clothing company, for example, could target people who are signed up for parenting magazines. This type of selective audience will produce more results for your business and increase more sales than sending a direct mail piece to a mass number of people.
2. Tailor the Information.
A great direct mail piece has information tailored to the target audience and niche in the market. The content could be informative, persuasive or motivational. A gym could send statistics regarding the connection between regular physical exercise and feelings of confidence and self-worth. This type of industry-related information will attract your target audience and more likely cause them to act.
3. Personalize the Piece.
Include each recipient's name in the content of the direct mail piece. If possible, send a suggestion of what someone may liked based on what they recently purchased something from your business. Buyer pattern suggestion direct mail pieces are a great way to upsale items and increase profit.
4. Design Elements
Shape & Size.
You don't have to stick to the typical shape and size that most direct mailers use. If possible, use an odd format or creative shape like this example below. It peaks an interest while still being informative and useful.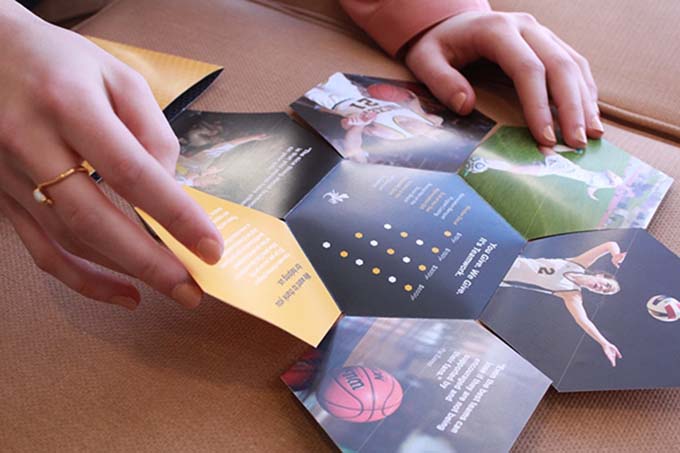 Color Choice.
Colors have the power to make or break your direct mail piece. Colors influence our emotions and thoughts. For example, red is a color that symbolizes love or warning and green symbolizes wealth. Learn more about color choice and it's importance here.
Textures.
Apply digital spot varnish and digital spot varnish to make a lasting impression on your audience. These digital applications put textures on paper, giving your recipient something worth remembering. Learn more about touch marketing here.
On Brand.
Always remember to stay on brand no matter what design decisions you make for your direct mailer. Making sure your marketing collateral stays on brand will make it easy for current and potential consumers to connect with and remember your business.
5. Provide an Incentive.
Offer a buy one get one off deal to help drive motivation. Promotional offers are also a great way to drive motivation.
6. Something Tangible.
Get creative with the endless possibilities of tangibility! Many companies prefer to provide something for consumer's to keep that has their logo and contact information etched in, such as refrigerator magnets, pens, etc.
Kia decided to offer a different kind of tangible experience. Take a look at how they designed a scratch-off promo item work with their newest car.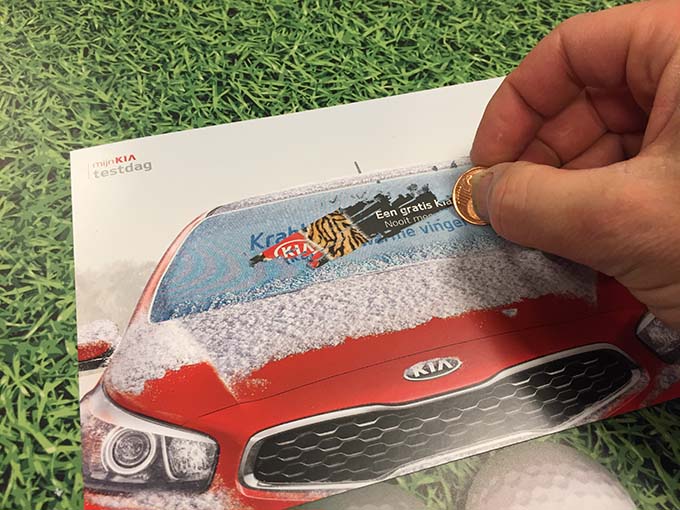 This restaurant and lounge wanted to leave an impression with a feeling of the new 'hot spot on the block'. How would you perceive this direct mailer if you had gotten it?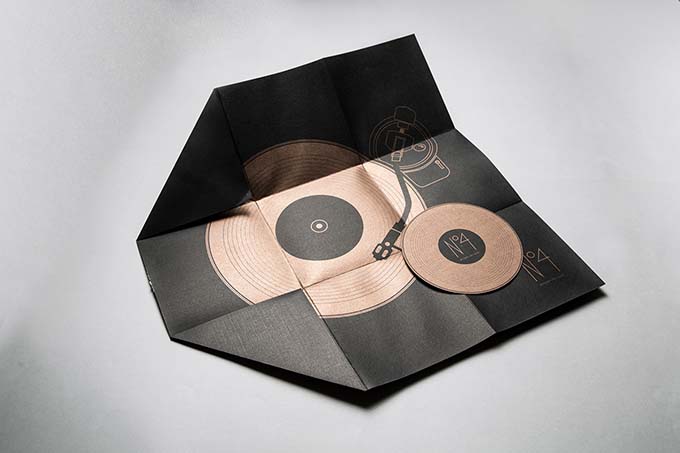 7. Combine Media Efforts.
The best way to reach your target audience is to combine your media efforts. For example, not every person from your target audience will open up direct mail. Some instead may open up an email and act.
If you're unsure of how to combine direct mail with e-mail, consider sending an email either prior to or after sending a direct mail piece. A simple "Hey, watch for this BOGO opportunity coming to your mail box!" or "Don't forget to redeem your direct mail offer in-store!" can go a long way.
Are you ready to create an impressive direct mail piece? Alexander's can help your business from brainstorming to content to print and fulfillment. Call our office at 801-224-8666 or fill out the contact form below.