Print, marketing and technology — Where communication is transformed
From its 1979 inception as a walk-in copy center, Alexander's has grown to become a full-service, cross-media print and marketing firm. Its 60+ team members work in management, sales, marketing and communication, customer service, graphic design, information technology, logistics, production and fulfillment.
Alexander's print production team works around the clock, six days a week, from the firm's 45,000 square foot facility, delivering product year-round to every U.S. state and territory and 34 foreign countries.
Based in Lindon, Utah with clients around the globe, Alexander's is known for creative solutions, high quality and excellent customer service.
In the 2014 Quick Printing magazine Top 100, Alexander's is ranked in the top 12 for the second consecutive year in the annual ranking of the top 100 American print companies. We're the only Utah printer in the top 60.
Under the banner of Communication Transformed, Alexander's delivers every kind of marketing communication solution. Our clients trust us, and we know we only succeed when they succeed. That's our philosophy.
---
Alexander's is the only member of the International Printers' Network in Utah, and one of the few IPN printers in the Intermountain West. Through IPN we can collaborate with more than 50 printers worldwide and service clients around the globe, greatly reducing shipping and warehousing costs.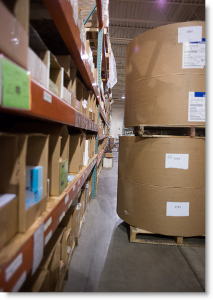 We're a private company founded and still led by Jeff Alexander with more than 60 full-time employees.
Since our inception Alexander's has embraced innovation to grow business and help clients succeed through initiatives like an automated nationwide appointment reminder program for medical professionals and beautifully printed personalized family trees and history books for members of Ancestry.com.
From our 45,000 square foot headquarters in Lindon, Utah, our team delivers creative communication and marketing concepts, designed for both offline and online implementation, for all kinds of companies, organizations and individuals. It's what we like to call Communication Transformed™.
Our clients depend on us for all sorts of communication counsel, creative concepts, innovation and technological expertise. Clients include companies like FranklinCovey, TCBY, Ingenix, Intermountain Healthcare, Kid to Kid and Henry Schein.
Check out our Case Studies

»