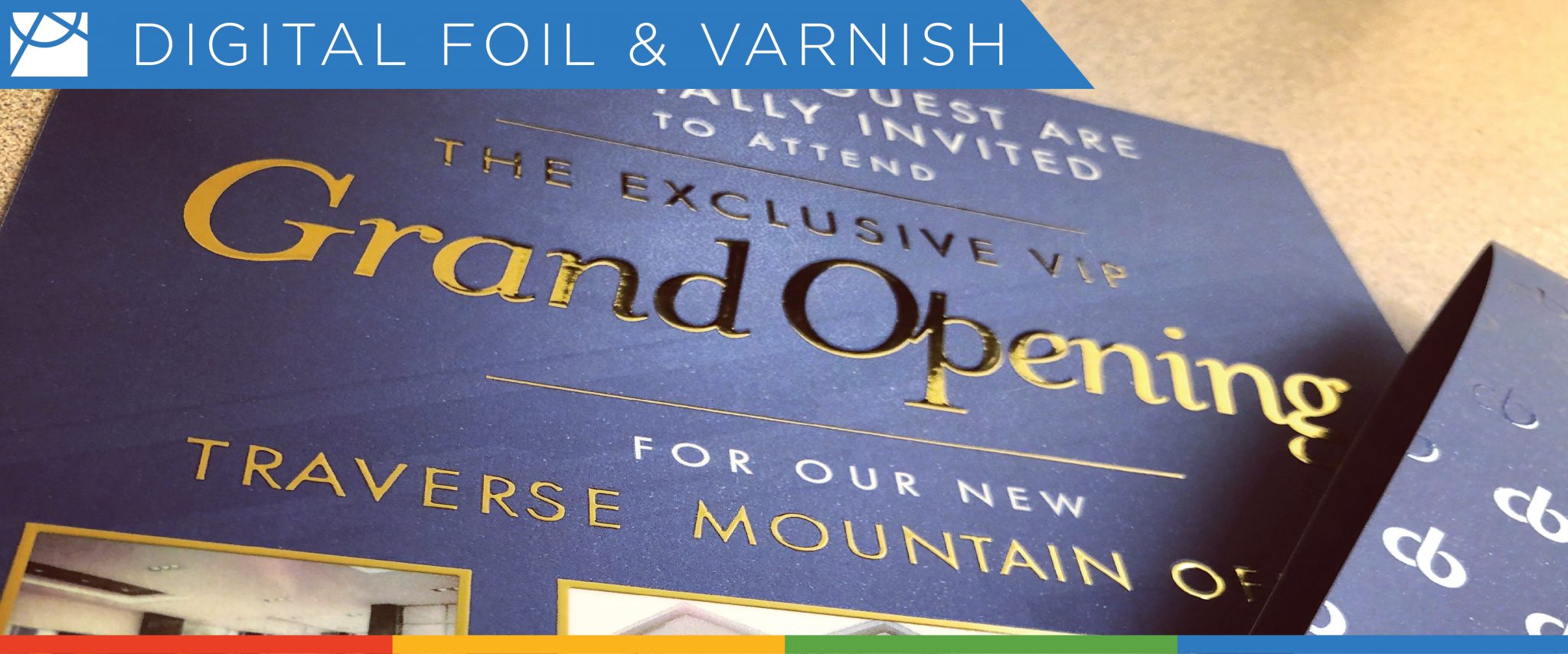 Foil Facts
Foil Products rate 80% higher than products without foil for overall appeal, quality, value, and brand awareness.
Foil packaging is perceived as higher quality and increases purchase interest.
26.7% of consumers will choose foil products over one with a plain label.
Alexander's digital foil and spot varnish finishes let you incorporate new visual and sensory effects into your printing. Allowing you to differentiate your messaging in the marketplace like never before.
"Tektured®" Effects
The tactile impact from foil and spot varnish reinforces your branding or what we like to call the "tektured® effect." Touch reinforces what the brain is taking in and leaves a more lasting impression. As something new and different customers are naturally more curious about the piece and will take the time to understand what it is trying to convey. Your customers will literally hold your pieces in their hands longer.
Personalization
Because our press is digital you can personalize every piece with foil and spot varnish. No longer do you have to do the same impersonal static item over and over, but you can customize the messaging to each customer as an individual. People love seeing their name and feeling like your brand knows them personally. Combine that emotion with the effect of physical touch and you really have a great opportunity to connect with your customers.
On-Demand Quantities and Fast Turnaround Times
Because of our digital capabilities foil and varnish finishes by Alexander's are ideal for prototypes, one-off pieces, and short-run projects. With less equipment to set-up, jobs are completed in record time.
No Plates, Dies, or Screens
With 100% digital set-up you no longer have the expense of screens and dies. Last minute changes are a cinch!
Contact us to explore the digital foil and spot varnish advantage at Alexander's today!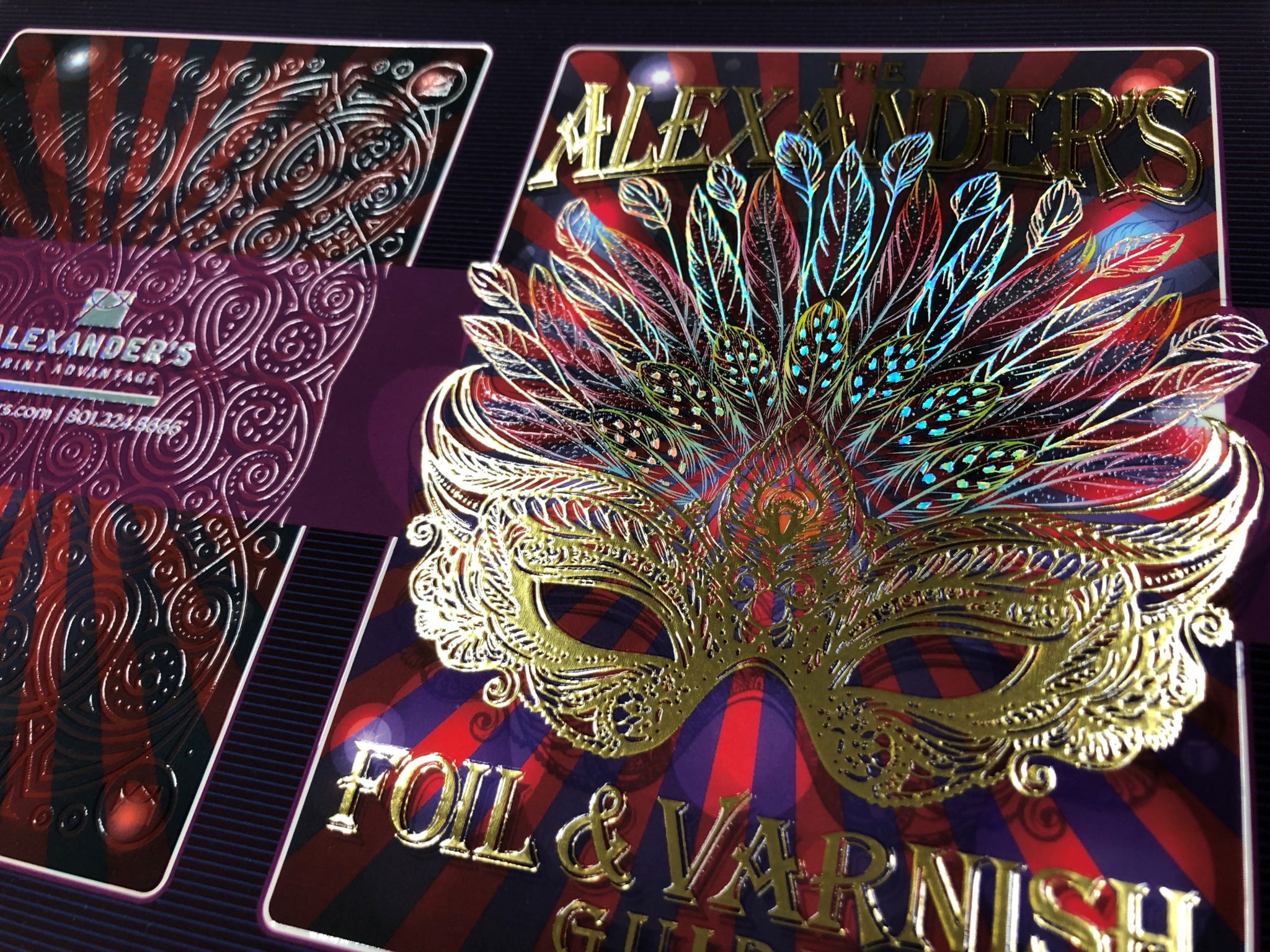 [cherry_fixed_parallax src_poster="" invert_value="no" custom_class="cherry_fixed_parallax1"] [service_box title="" subtitle="" icon="no" text="" btn_text="Contact Us" btn_link="contact" btn_size="normal" btn_hover_color="#c24d00" target="_self" custom_class="text_banner wow fadeIn"] [/cherry_fixed_parallax]