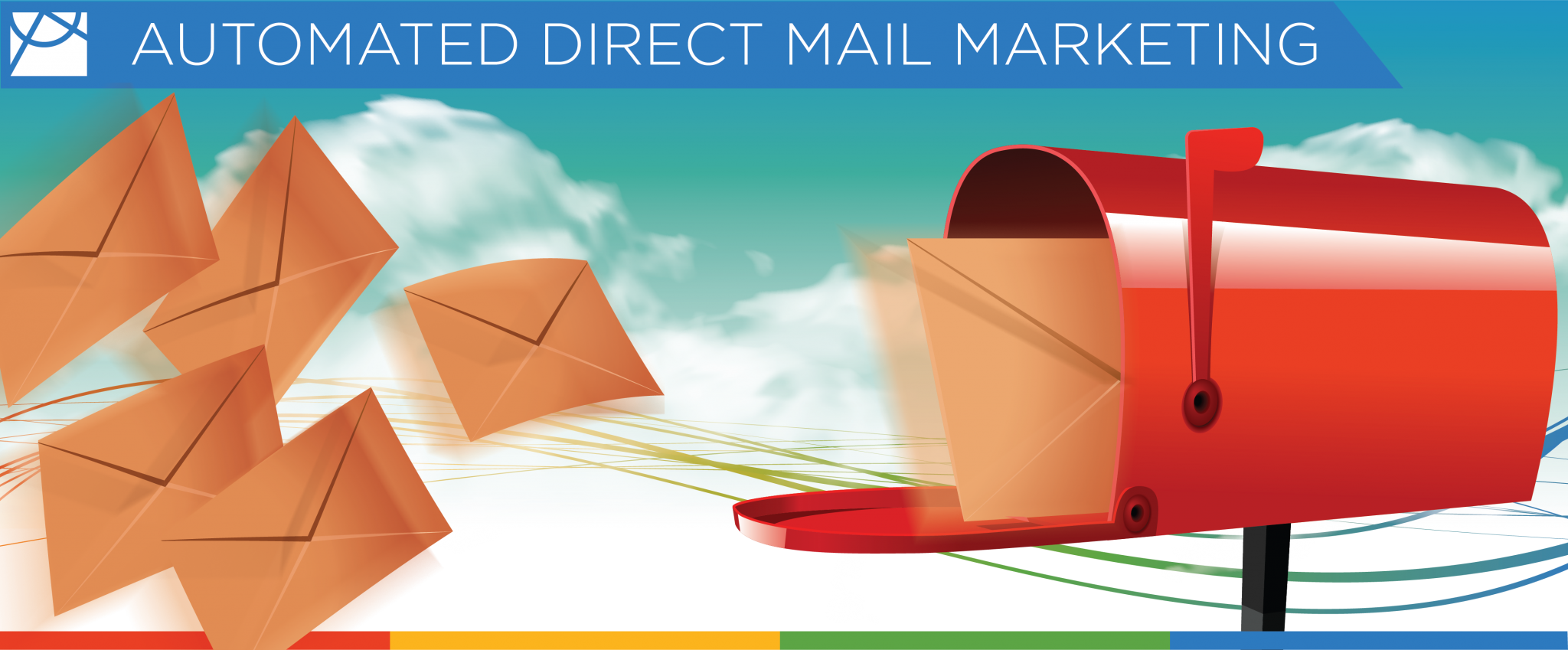 "…Our client saw an increase of over 40% in appointments made and those patients were more likely to keep their appointment.."
Automated Direct Mail
Automated direct mail is an easy way for you to save time, money, and manpower. Whether you're sending mail pieces, invitations, or reminders, Alexander's makes it easy to automate and send mail to anyone. By automating the process you will avoid missed opportunities.
When you connect your database through our API technology you get real time automation and tracking. So you are always aware of which customer is getting what piece and when they are getting it.
How Does Automated Direct Mail Work?
Our service automates the process and sends out any direct mail postcard or other item at predetermined trigger points. For example, let's say your dental practice (an actual client of ours) has already sent out multiple text messages and email reminders for patients to come in for a visit with no response. Our system then sends out a print reminder postcard to make an appointment. Our client saw an increase of over 40% in appointments made and those patients were more likely to keep their appointment as well!
API Technology
Alexander's can connect with your invoice databases and mailing lists to automate your postcard campaigns. We send your direct mail pieces out every time your database detects an invoice going out, or a specific time interval has passed after the invoice—such as six months after a dental visit.
Automated Intelligent Marketing
Visit our Automated Intelligent Marketing page to learn how our systems can help you segment and better target your customers. With a few well-designed pieces, you can reward loyal customers and win over new ones.
Contact us to learn how you can connect your database with us and watch your business grow!
Every Door Direct Mail
Alexander's provides EDDM, or Every Door Direct Mail services, which means we can print your flyer and ship it to every door in a specified area. With EDDM you can rest assured that everyone in your targeted area will receive your mail piece!
[cherry_fixed_parallax src_poster="" invert_value="yes" custom_class="cherry_fixed_parallax1"] [service_box title="" subtitle="" icon="no" text="" btn_text="Contact Us" btn_link="contact" btn_size="normal" btn_hover_color="#c24d00" target="_self" custom_class="text_banner wow fadeIn"] [/cherry_fixed_parallax]