New fiscal year, new custom vehicle wrap? That's how we like to think of it!
What better way to start off the next fiscal year than to re-design our vehicle wrap! With a brand new van and July in full swing, we knew we needed to re-vamp our vehicle design. Our in-house creative designer did not disappoint. Featuring gold metallic underlay on matte black lettering and a mix of old-fashioned and contemporary font, the new Alexander's cut vinyl vehicle wrap is both modern and retro.
Before the vinyl application, the van was plain, simple and begging for attention.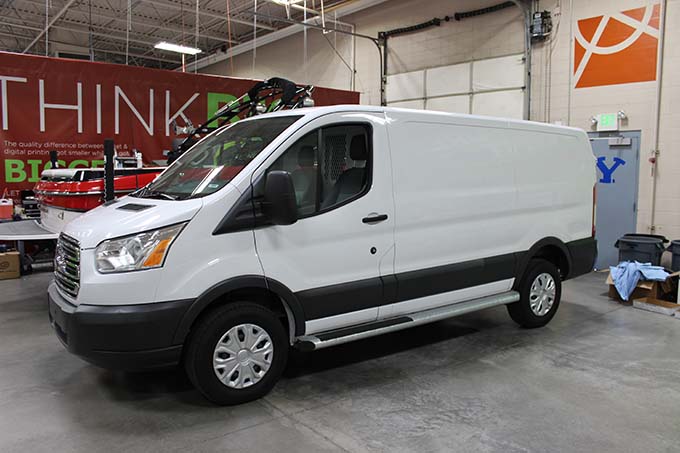 The first step was to cover the back and rear-side glass (not pictured) with perforated window vinyl. This is not only a safe way to provide shade and protection from the sun on the inside of the vehicle, but acts as a canvas for the design wrap. It is also visually appealing. When you are close up you can see tiny dots, but when you are far away those dots blend together appearing as a solid white layer. Additionally, the perforated window vinyl is like a one-way mirror, making it hard to see inside the vehicle from the outside, but easy for the driver to see out the windows and watch for blind spots.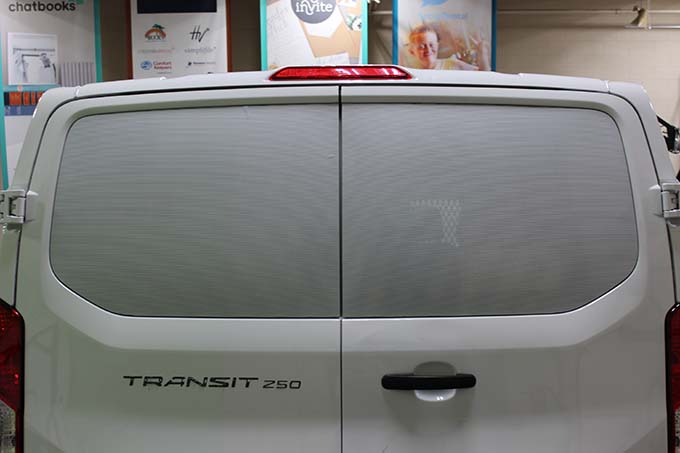 Next comes the transferring of the digitally printed letters to the cut vinyl. Take a look at one of our employees working on the design for the hood of the car.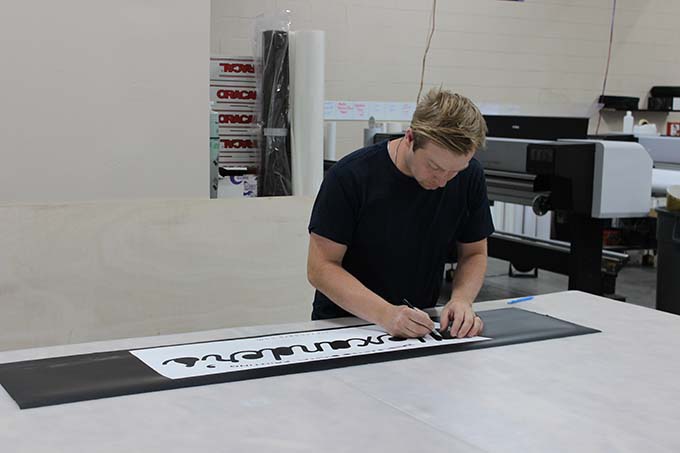 The metallic gold vinyl underlay brings emphasis to the flat matte black lettering on top.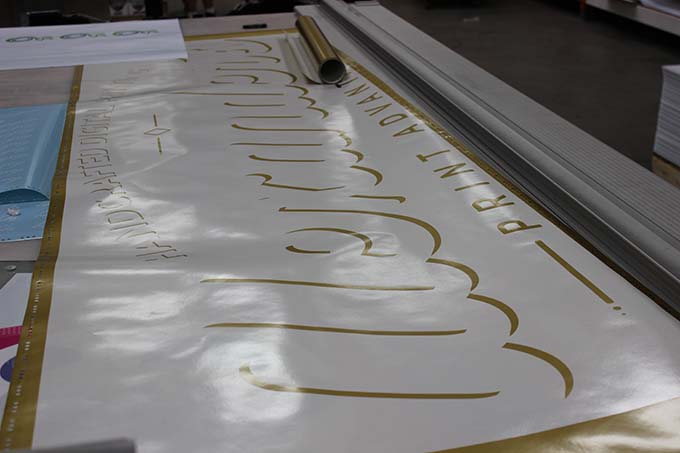 Once the designs are placed on the vehicle, the applicator peels off the non-sticky side (underneath) of the vinyl and weaves from side to side with a squeegee. This is to ensure that no bubbles are formed and that the vinyl is placed on smoothly.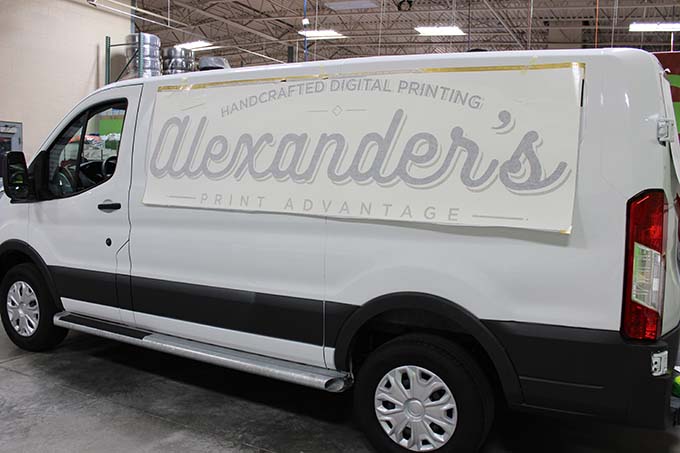 Do you understand why we say it's handcrafted digital print? Every step of this application process requires a personal touch.
And voila! This is the design on the hood of the car.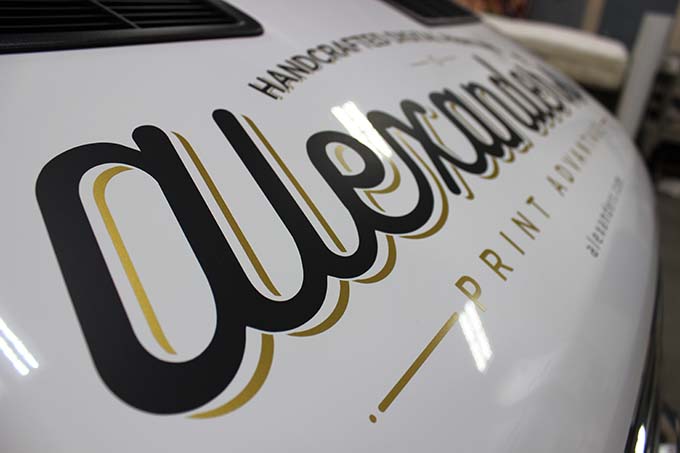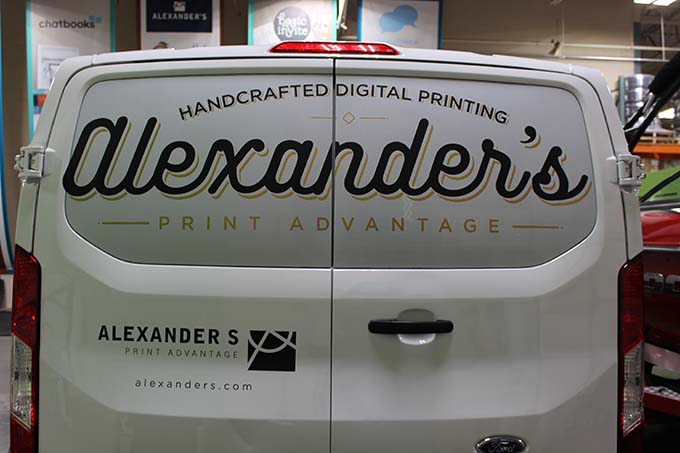 The picture above and below show the design applied to the perforated windows as well as the metal of the van. Notice how the back doors must have a clean opening. This, like the rest of the application process, was done by hand. Our technician had to cut the vinyl by hand in order to accomplish this look.
Are your vehicles in need of a new look and feel? We specialize in vehicle wraps and car graphics. Call our office for a quote at 801-224-8666 or fill out the contact form below. We look forward to working with you!