The best way to show your school pride? Wear a school T-shirt! It's how we show off our favorite sports team, or our alma mater at a school event. But what about our kids and teenagers? They want to show off their school pride as well. Whether it's at a football game or a spirit assembly, students want to have a cool shirt design in their school's colors.
Alexander's provides this for any school. With our easy T-shirt printing process, we can have your school covered for any event, or just for every day wear.
Screen-Printed T-Shirts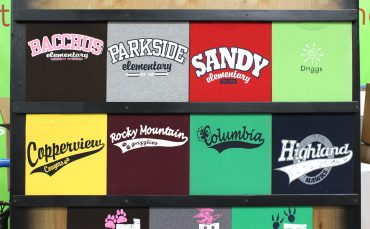 Alexander's screen prints our T-shirts for a striking design. We can create logos and images in up to 6 colors, giving you the flexibility you need to print the perfect school T-shirts. Go from a simple, one-color design all the way up to a six-color stunner.
Our hand-mixed colors mean you can print your mascot, your school's motto, and your school's name all at once, if that's what your design calls for! You won't have to skimp on your design.
Nor will you have to wait months and months to create shirts for your school! Alexander's can print up to 200 shirts per hour! That means you can hold school spirit sales, rallies, and events with printed shirts in no time.
Beyond Sports
Don't limit yourself to sporting events either! Because Alexander's can work with whatever design you give us, you can create shirts for any club, group, or team in your school.
Get shirts for an orchestra, choir, or band tour, and your musicians will stand out above the rest. Print branded gym and workout gear for general Phys. Ed. all the way up to your all-star team's street clothes. Finally, make a shirt anyone in your school can wear to show off their pride in their alma mater.
Whatever you choose, you'll have high-quality printing that stands up to washing, exercise, and stretching!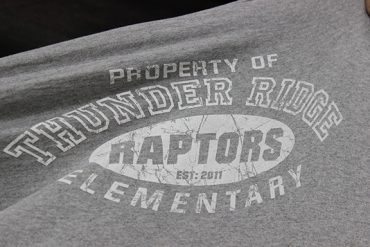 More Than Shirts
Alexander's can print on more than shirts for your school! We can do silkscreen printing on sweatpants, bags, jackets, hoodies--anything you can think of for your students to wear around.
Call or fill out the contact form below to learn how we can make silkscreen printing work for your school!