Basic Invite has been offering a variety of announcement cards since 2006 when their doors first opened. One of their most popular products are wedding invitations. Users can choose from a wide selection of invites that come predesigned with trendy templates. Their website describes the simple process in three steps:
Choose your favorite invitations design
Personalize your invitation with your choices, text, and photo and preview it instantly
Place your order
Making personalized wedding cards has never been easier than it is with Basic Invite. Not only do you get professionally designed cards for a good price, but also the freedom of choosing invitations that match your needs and wants. As can be seen in the picture below, it's easy to pick between colors and designs that are ideal for your wedding.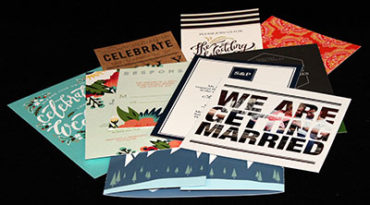 But the personalization doesn't stop there either. Basic Invite personalized wedding cards allow you to choose between stationary types as well. For example, rather than the ordinary card stock, you could choose to use magnet invitations like the ones pictured below.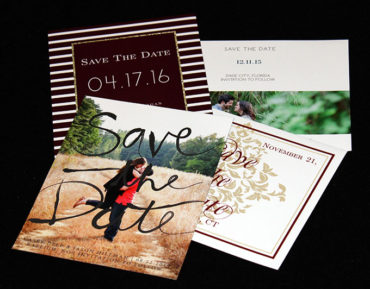 With such simplicity, Basic Invite is the ideal solution for all personalized wedding cards. Alexander's is fortunate enough to fulfill all of their printing needs. Once your order has been placed, Alexander's will print the cards on site and mail them directly to you. Thus, you have professionals handling your wedding cards every step of the way.
For more information on Alexander's ability to fulfill for your everyday printing needs, contact us below.