The holidays are officially here and we've got all the Christmas ideas you could ever need! Look, we know there's no messing around at this point of the year. You've got project's to finish, parties to plan for and things to decorate. So don't worry, we've made it easy for you. Here's how Alexander's does the "12 Days of Christmas".
Christmas Cards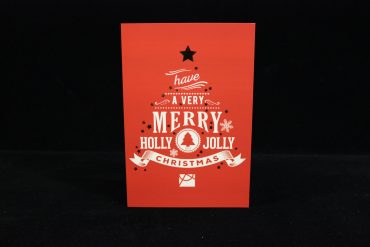 On the first day of Christmas-Ideas my true love gave to me... Just a Christmas card? Well, I guess it's a must every year. Alexander's creates Christmas cards for business and personal use all across the country, including a special one for all our clients thanking them for another wonderful year. If you need some ideas, we're full of them, just like we're full of Christmas cheer.
Advent Calendars
Great for business and for families. A calendar can be a family newsletter, cookbook and scrapbook all-in-one. This is an older version we created for our employee's and clients. It's big enough to be seen a few steps away, but small enough to not take up the space of a whole wall. Who doesn't love a good calendar?
Wrapping Paper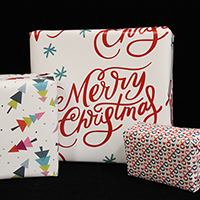 Wrapping is always something no one really cares about... until now! We can print any design you'd like and turn it into a beautiful wrapping paper masterpiece. Now little Jimmy won't open Sara's present by accident, because his face will be all over the wrapping paper.
Holiday Banners
If your business isn't screaming Christmas, then you must not be in the spirit. Here's what you do, find a place that always stays the same throughout the year and fill it full of holiday cheer!
Family Newsletter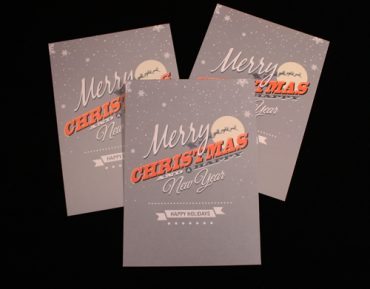 Our design team could make an amazing infographic highlighting the best parts of your year. Then, leave it to us to print and fulfill everything after that. What would your reaction be if you saw a family newsletter like this? Trust us, it will at least beat the neighbor's family picture card from Costco.
Tree Ornaments
How about ornaments for every employee to take home and hang on their Christmas tree? As long as it is smaller than two inches in diameter, we can fit it in our flat bed printer. Company logos, a picture, or maybe even some custom designs would look fantastic on a project like this. If you have a large order you want to cut out of wood, we can do that as well.
Wooden Wall Decor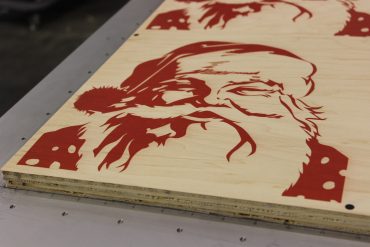 We can print fantastic designs right onto lots of different kinds of wood. How cool would a 24 day countdown calendar look on a classy piece of rustic wood? It's all possible with Alexander's.
Window Stickers
These start popping up all over when Christmas arrives, car wraps too! Any size sticker can be designed and printed right here at Alexander's. Forget taping up big signs for the holidays, make sure people will see your great window displays by putting them right in front for their face.
Books
Nothing says Christmas like curling up by the fire with your loved ones... or a good book. If you've got a book you've been wanting to publish for ever, but couldn't decide who to ask for help, we're your new best friends. Or, maybe your family has a cook book, family history or year-in-review that they would like to print. We have you covered. In fact, we now own MyCanvas. Check it out, there you can design a wide range of print products sure to make your family excited for the holidays.
Gift Tags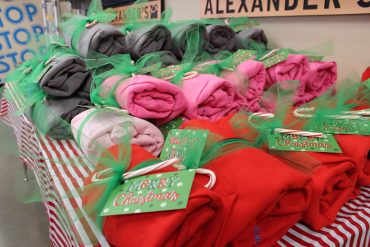 Think of all the tags you could personalize! In the past, we've created quality packaging and labeling for many of our clients. Even if you just need a nice little gift tag with your name already printed on it, we can do it all right here.
Magnets
Magnets are really year-round, but fridges especially on Christmas deserve some fun decor. We've made magnets with brand logos, mottos and pictures.
Christmas Trees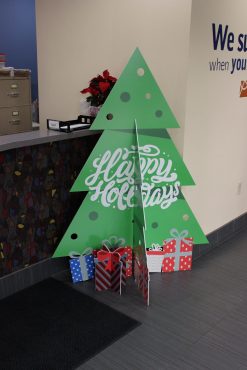 If you're thinking to yourself, "wait a minute, is this a joke?" you are not alone. Over the years we have been involved on so many projects that we are confident we can do just about anything. Seriously, though. We love creating great solutions for people that are passionate about presentation and quality. Including 3D fold outs made of cardboard. We've designed projects that start as welcome cards for big business trade-shows that fold into spaceships. Yes, spaceships. We even designed some 3D centerpieces that will surely amaze you. So whatever it is, don't hold back, we can help.
Christmas ideas made easy
Christmas is coming, so you better call fast! Alexander's is ready to work with you to make sure you get the very best service and product possible. 801-244-8666