We love working with local and out-of-state colleges and universities! Iowa State University came to us for an exciting project. Iowa State University has come up with a unique extension and outreach campaign. They asked us to create a treasure box branded with Iowa State University colors, fonts, and logos. What's the point of the boxes? That's where it gets exciting! The University is filling the treasure boxes with Iowa State SWAG and promotional giveaway items.
That's super neat, but it get's even better! To honor the 99 days of the football season and the state in which it lives, the University is dropping a treasure box off in each of the 99 Iowa counties. We made 110 of the soon-to-be SWAG-filled boxes and they look awesome! Take a look at the red and yellow Iowa State University treasure boxes below.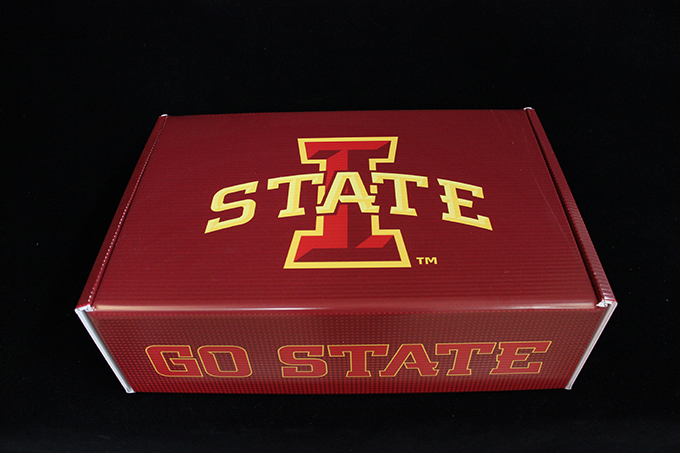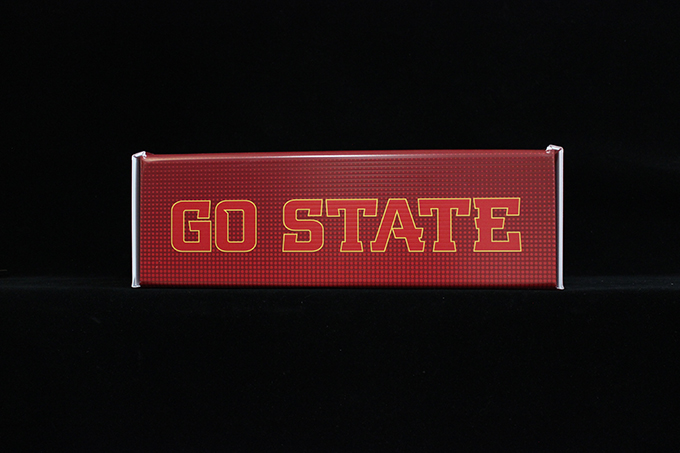 On the bottom side of the box, opposite the Iowa State logo, we added the Iowa State University fight long lyrics for a personal touch.
There is plenty of room for all sorts of SWAG and promotional giveaway items in these Iowa State themed treasure boxes. You can also see in the picture below how the box is formed and folded. Note that the handle is plastic and slides right through the insert to ensure sturdy packaging and safe travelling.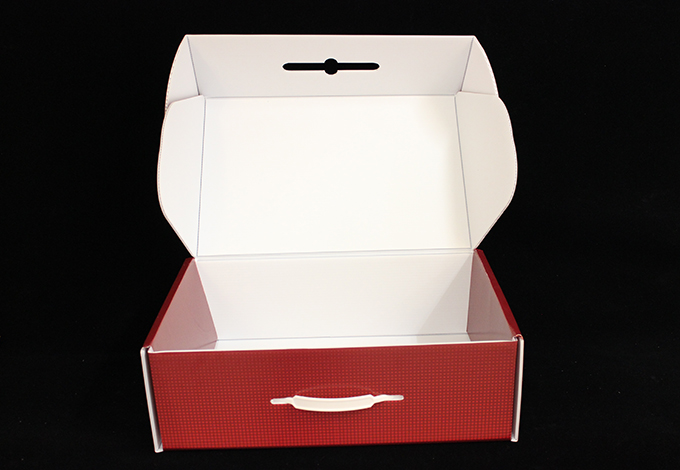 What a creative and exciting way to celebrate the upcoming football season and the state in which the University is located. We loved working with Iowa State on this project and look forward to giving them an edge and a unique print advantage on upcoming print projects. Go Iowa State!
If you would like to meet with our creative team to help you come up with an awesome print campaign, call us at 801-224-8666 or fill out the contact form below. We love helping advertising agencies, corporations, franchises, and all business alike. We look forward to hearing from you!