Wedding season is in full bloom and brides-to-be need laser cut wedding invitations! We are excited to show you how our laser cutter can customize your wedding day even more than it already is. The laser cut option provides an opportunity for all brides to personalize their wedding invitations according to their hand-selected decorations. This bride-to-be chose to customize her wedding invitations with laser cut details, offering a delicate and doily-like design.
Print-On-Demand
With Alexander's you can order your print-on-demand. That means you don't need to choose between ordering, 250, 500, or 1000 invitations. You select how many you need, and we'll take care of the rest. This way you don't end up with 200 extra invitations that you don't know what to do with. Say goodbye to unnecessary and annoying options and say hello to print-on-demand.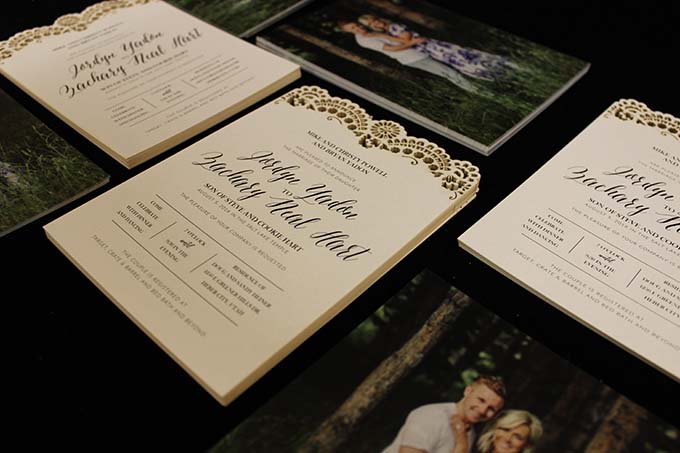 Do you need inserts for your wedding invitations? This ceremony insert (below) is smaller in size, allowing it to fit perfectly in the envelope. It's small size and simply stunning design further emphasizes the bride and groom's photo and invitation.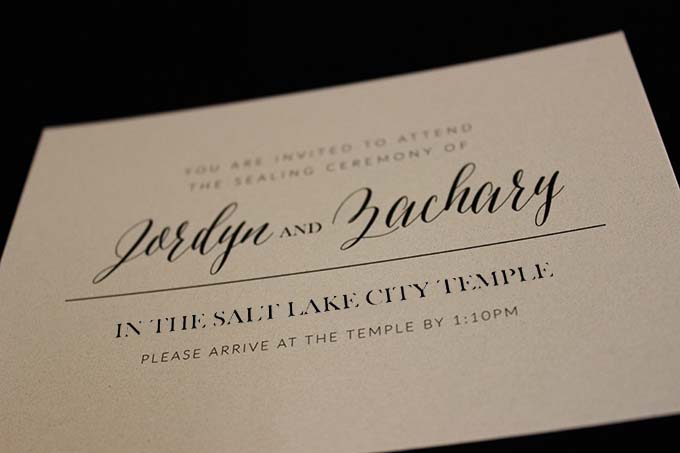 Laser Cut Wedding Invitations
Take a look at this close up (below) of the laser-cut work. Isn't it so beautiful and delicate?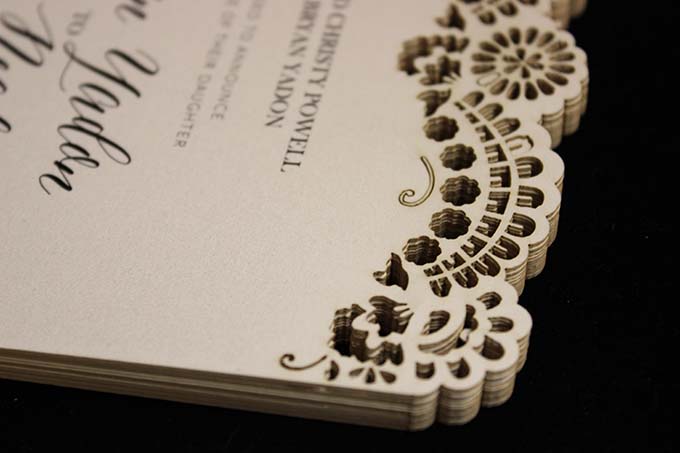 This is an example of how pearl ice coating can transform paper into something magnificent. It is on both the invitation and the insert. See how the invitation shines when the light hits it? It also adds a soft, smooth texture to the paper. What better way to impress your fiance's family than with beautiful and unique wedding invitations?
Pearl ice and laser cut wedding invitations make an impression. There are so many options for customizing wedding invitations. Don't do what every one else does - have your wedding invitations laser cut!
Do you know someone tying the knot soon? Send them our way! Laser cut invitations are unique and affordable. Don't let them miss out on making their special day even more exciting. Call our office at 801-224-8666 or fill out the contact form below.