From your courtship to engagement to the wedding day itself, you and your spouse will gather a lot of memories to preserve. And where better to keep them in a custom wedding book?
But many companies charge high prices for printing just one book. Plus, they'll limit your options, keeping your book from feeling unique. Alexander's, however, can help you create gorgeous one-off custom wedding books without breaking your budget.
Web to Print
Alexander's makes it easy to order your custom wedding book online. Our site for ordering books online, About the Print, is open all the time, meaning you won't have to wait over a weekend or a holiday for your project to be automated.
Also, Alexander's creates your wedding book on-site. That means less room for error, and the ability to ship out your book as soon as it's printed and finished. You won't have long to wait until your book arrives at your door, ready to collect your memories.
Our Options
Alexander's offers plenty of options to make your wedding book unique to you. We also offer every book in 3 sizes to suit your needs.

Binding
Our hardcover wedding books are neatly bound in case binding, open wire-o, and hidden wire-o. Case binding gives you a clear, rectangular spine, perfect for storing in a bookcase. Hidden wire-o serves the same purpose, but is better at lying open with a rounded, wire spine--like a notebook without unsightly coils. This makes it easy for you to show off favorite pictures of your wedding and courtship, especially at the reception or at an open house.
Finally, open wire-o makes it flexible for you to add future pictures. For example, if your "guest book" is actually a popular photo booth, you can add in your guests' photos after they're printed.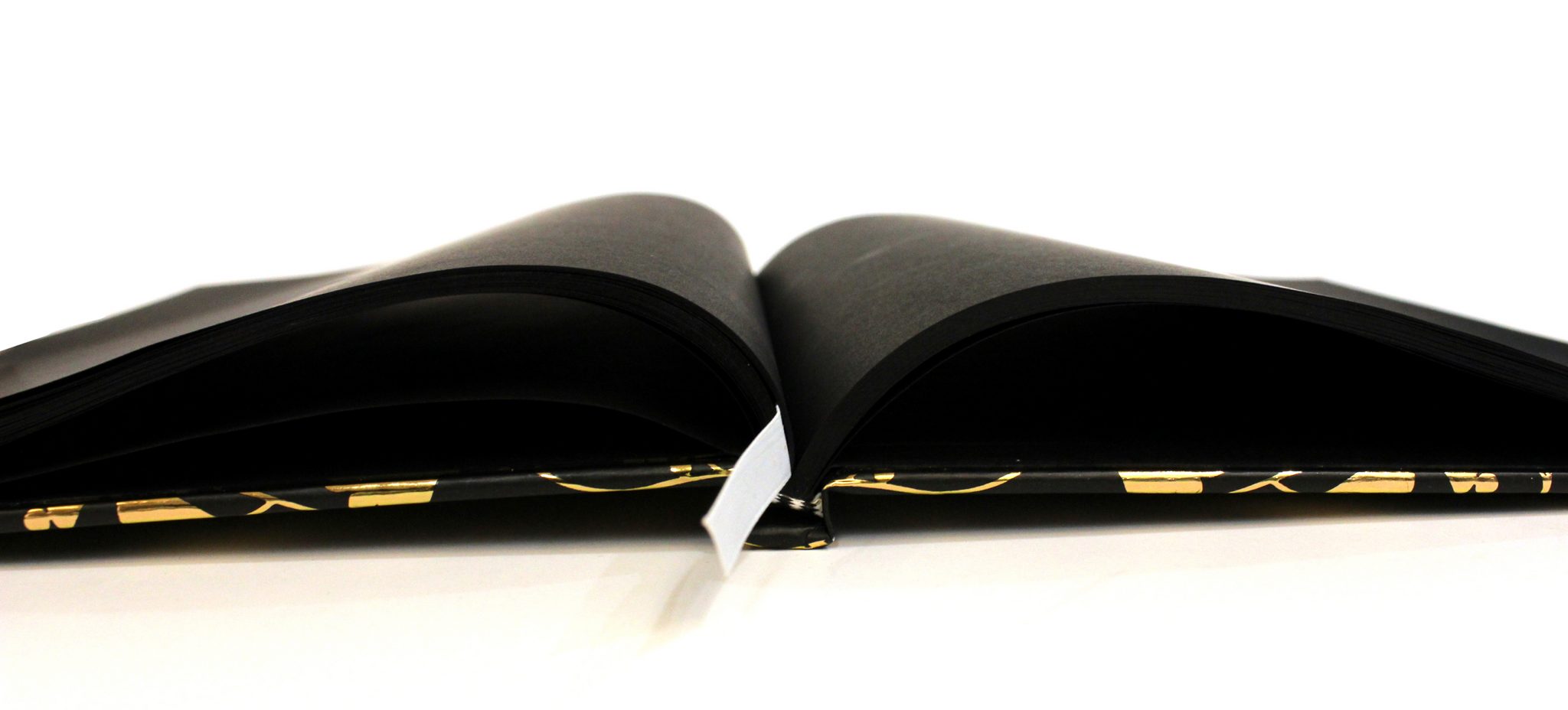 Pages
Whether you want to complement or contrast your cover and photos, Alexander's can help! We provide crisp pages in blank white, lined white, and black. This gives you the option to write down notes and memories to keep dates and people in your memory forever. Or, you can let your pictures speak for themselves against a stunning dark background!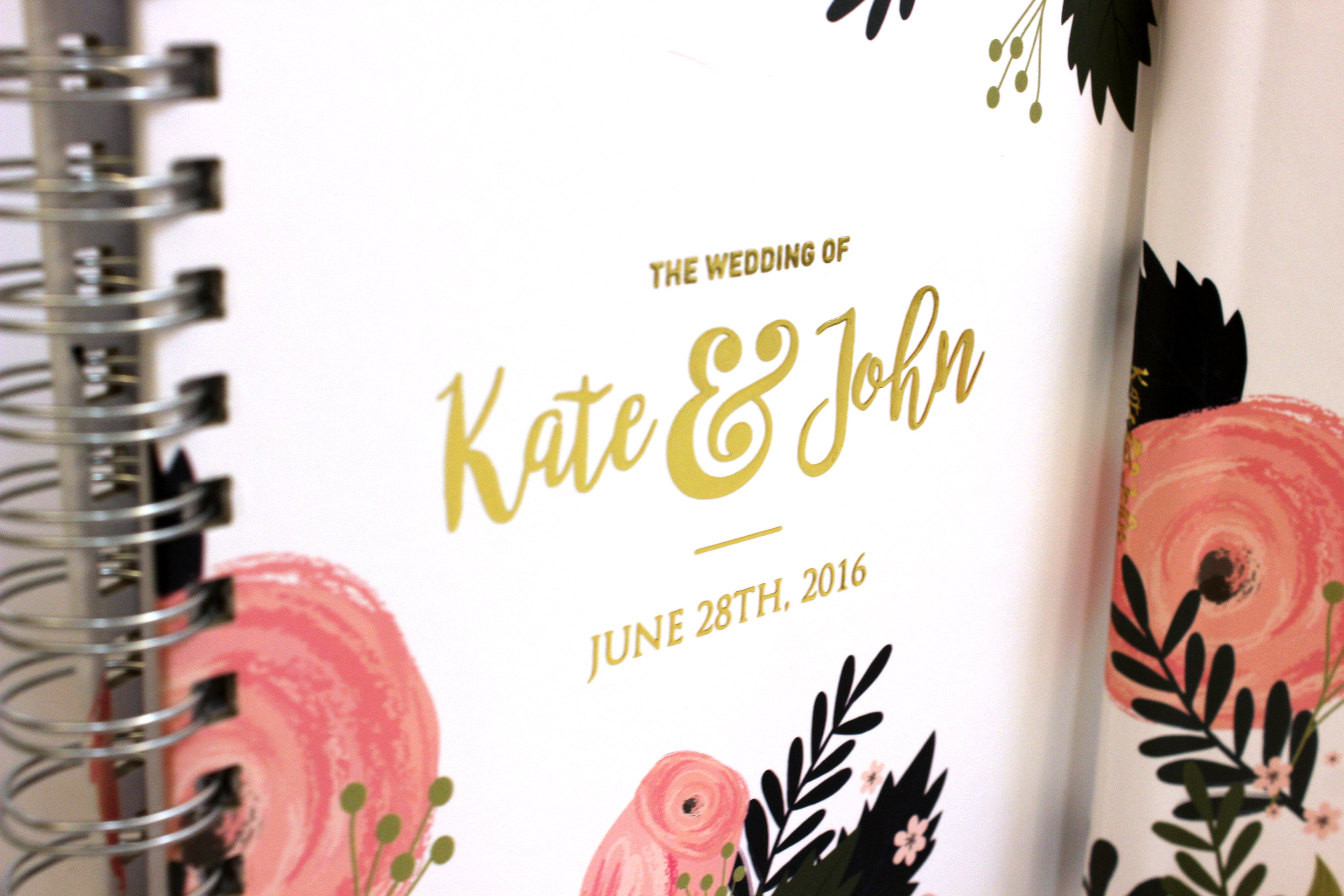 Finishes
Help your book stand out with one of our laminate finishes! A touch of soft velvety finish, one of the industry's most popular finishes, works beautifully with foil. Plus, using touch marketing, it helps reinforce pleasant memories of your wedding day.
You can also give your book a matte finish to make the foil stand out. Or, try a glossy finish for an all-over shine.

Foil
While your book can shine on its own, using our digital foil press can make it even more eye-catching and memorable. Personalize your names and the date on the cover, or add a gorgeous design. Adding foil also increases your bond with the book and reinforces those good memories.
If you're looking ahead to your happy future, let Alexander's help you add a special touch to your perfect day. Contact us today, and see how we can create your custom wedding book to capture your memories forever.