With the rise in popularity of adult coloring books, coloring books in general have become an ageless product, gift, and hobby! Have you designed a coloring book and are looking for a place to print it? Whether you're a publisher or an independent illustrator/author, Alexander's Print Advantage can help you! Learn what you need to know to print your coloring books.
Printing Coloring Books: Sizes
A glimpse at coloring books reveals that they are available in a variety of shapes and sizes. Whether square, rectangular, wide, tall, small, or big, Alexander's can print it. On average, a coloring book is designed to a specific page size, so consistency in the designing stage is key (Looking for a coloring book sketch template? Learn more here).
Recently, we printed Three White Dresses, a coloring Book by Rylie Savage, published through Covenant Communications Inc.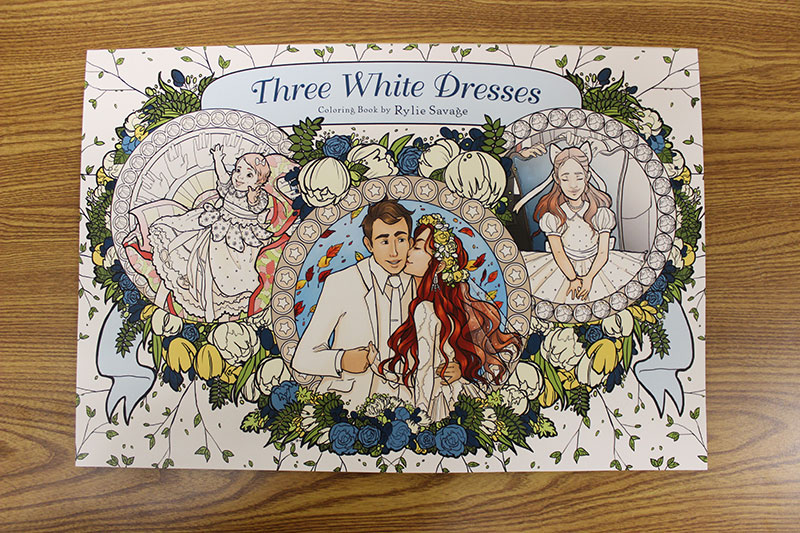 Though this wider-than-average coloring book would have proved a challenge to many printers, at Alexander's we used our 10000 machine to print 2up no problem.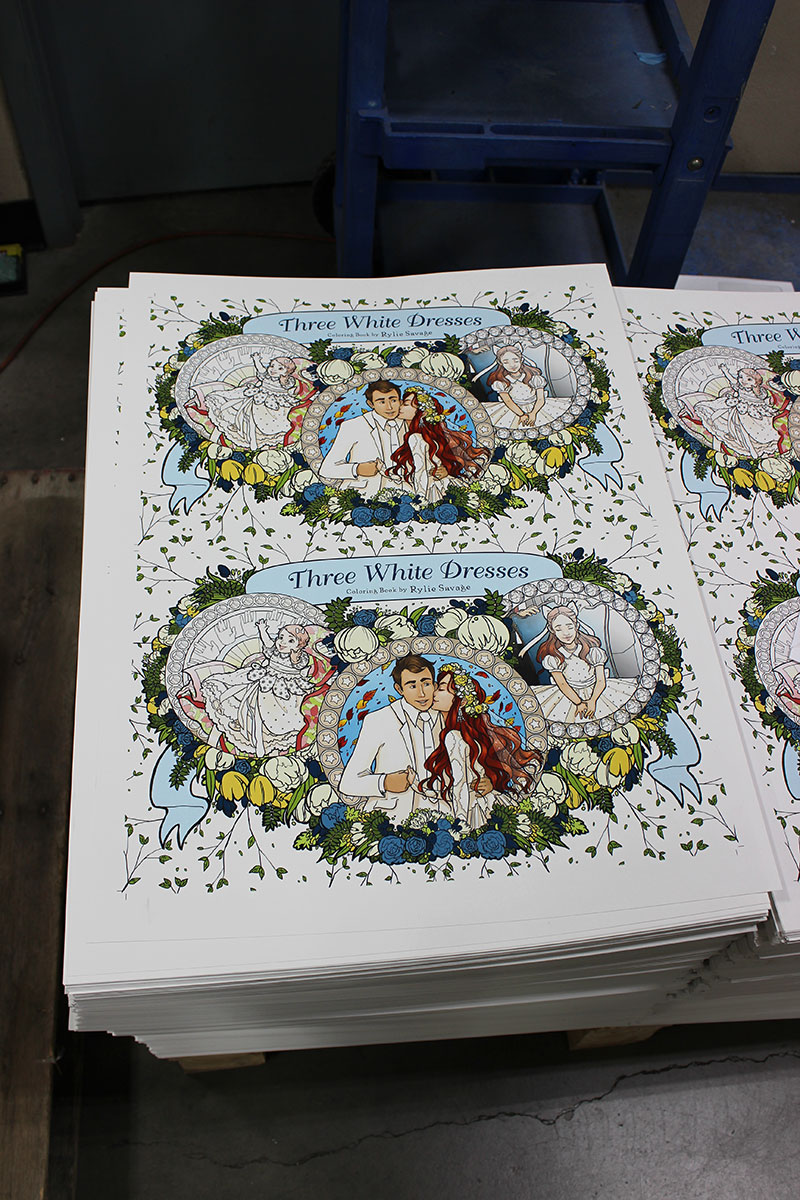 Using our 10000 meant the buyer got just the size they wanted at an affordable rate.
Coloring Book Paper Weight Recommendations
Not sure what paper weight to print on? On average, we've found that 80 - 120lb cover is the best material. The thicker the paper, the less likely it is that inks will bleed onto the adjacent pages. Want to review all the options? Learn more about the different kinds of paper weights here.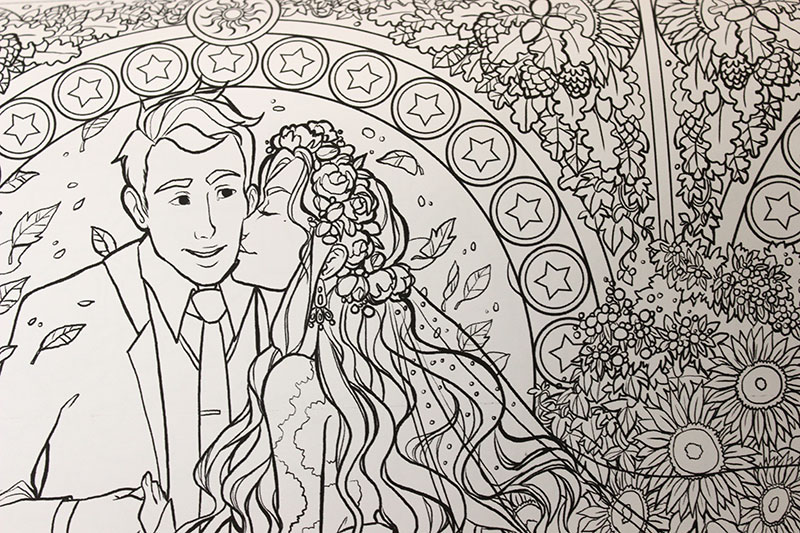 Need more information? We're happy to provide a free consultation to answer your questions and discuss with you what is best for your book. Just call us at 801-224-8666 or contact us via the form at the bottom of this post.
Coloring Book Binding Options
Most of the books you'll see in the store are perfect bound or layflat binding. At Alexander's, we provide these options and many others. Is spiral binding right for your book? Hardbound? Make your book stand out in the market with your choice of binding! Learn more about the different types of book binding here.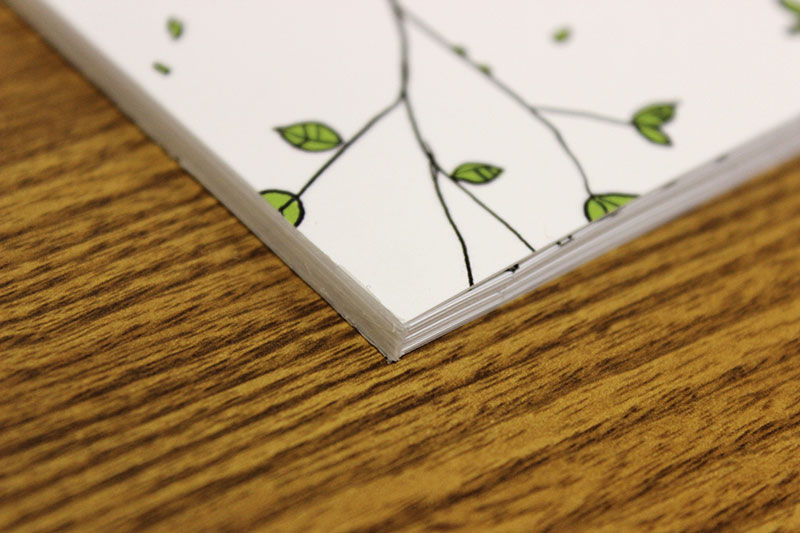 Want to give your buyers the options of easily removing the pages? Add a serrated edge for easy tearing! (Yeah, we do that too.)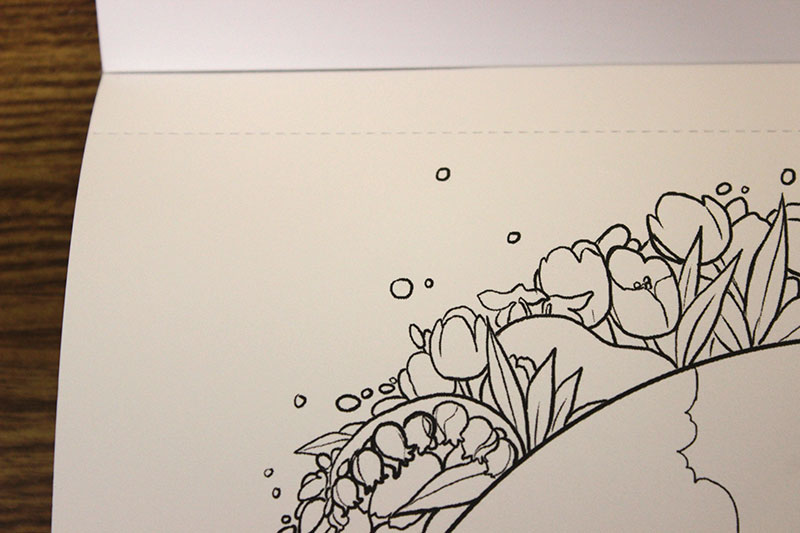 Remember to account for the page bleed when designing your coloring book!
Make Your Coloring Book Stand Out - Add Digital Foil
Really want to make your coloring book have that professional finish? Add digital foil to the cover! Foil is eye catching and more affordable than traditional foil for short-run prints. Learn more about the variety of things you can do with digital foil here.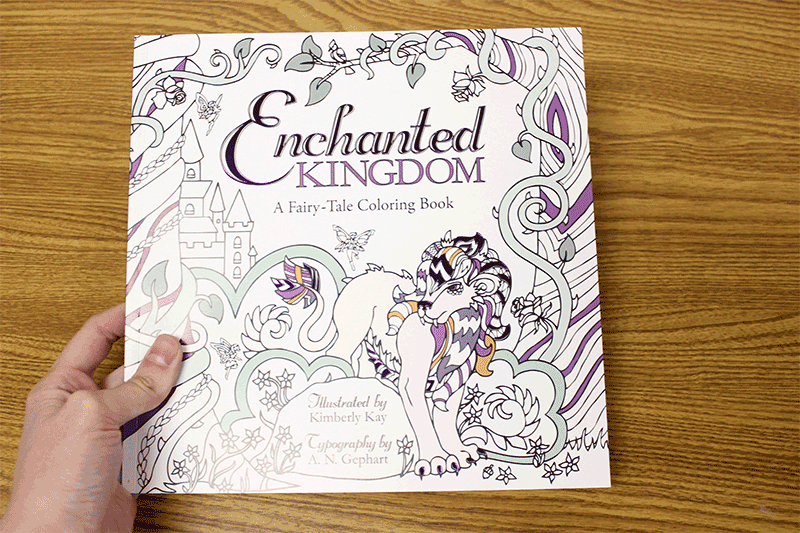 Ready to Get Started?
Call us today at 801-224-8666 for a free estimation. We'll help you hash out the details of what is best for you, your book, and your budget! Or, contact us in the form below.