When Saxton Horne Communications came to us with a vision in mind for a car dealership, we knew we had to deliver something amazing. Saxton Horne is a full-service advertising and communication agency with a large portfolio of clients, including the Salt Lake Bees and Hi Chew Fruit Chews. Their client for this exciting and BIG– in all meanings of the word – project, however, was a Larry H. Miller car dealership in Lakewood, CO.
This vision? A 7-foot tall Yeti. That's right, a large and hairy mountainous creature. The reason? An exciting promotional event is taking place and what better to grab attention than a tall, happy mountain-living creature? Take a look at the LHM Yeti set up in our shop below.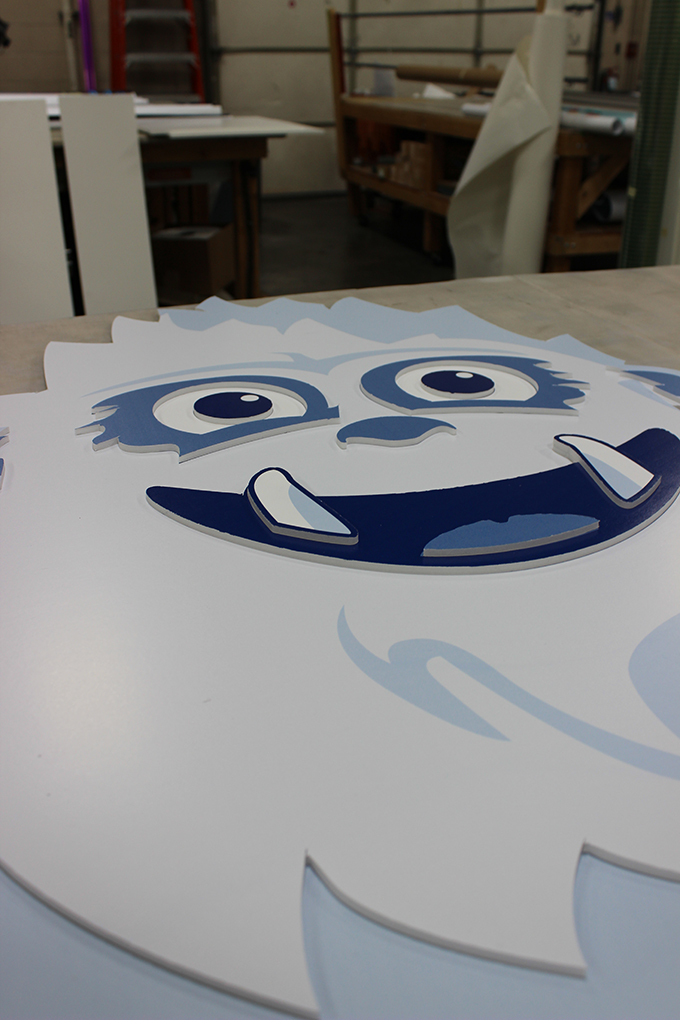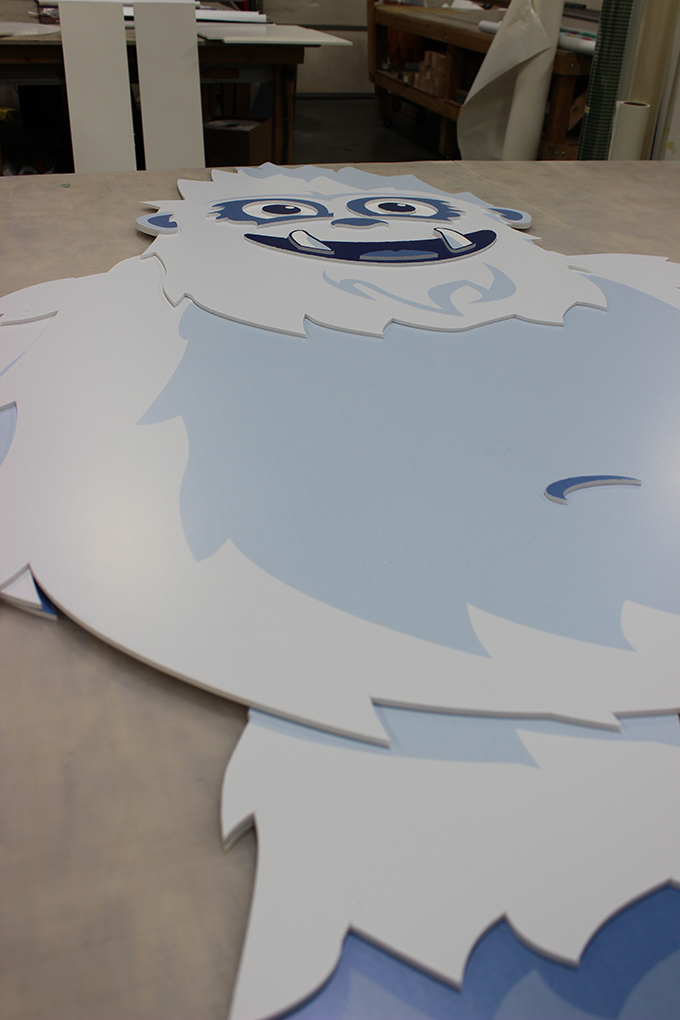 Designed by our in-house designer and printed on foamcore, the snow-covered, smiling, life-size Larry H. Miller Yeti stood on its own and pointed to a beautiful car.  We asked the Lakewood, CO LHM dealership to send a picture with their Yeti once it was built. Take a look below!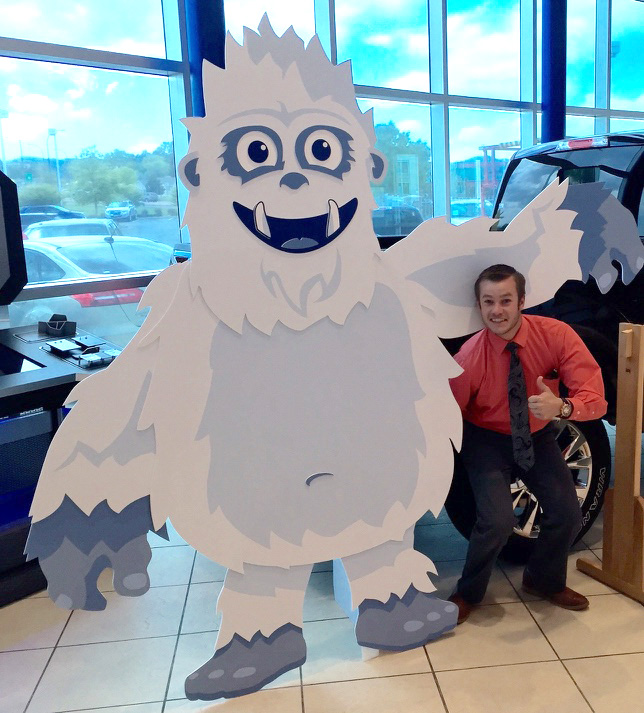 The challenge here was to make Saxton Horne's vision come to life while being geographically challenged with and Lakewood's Larry H. Miller car dealership being located over 400 miles away.
As you can see, the final product is just what our clients imagined, if not better. It looks like both our Yeti and the Larry H. Miller salesperson are excited to be on a team together.
We love working with agencies and firms to make their visions come to life with our Print Advantage. If you are located outside of Utah, we can still help you! If you have any promotional items, marketing brochures, fliers or other collateral, we can help regardless of the location of your headquarters. No matter the project, whether print or digital, we can deliver. For more information call our office at 801-224-8666 or fill out the contact form below.