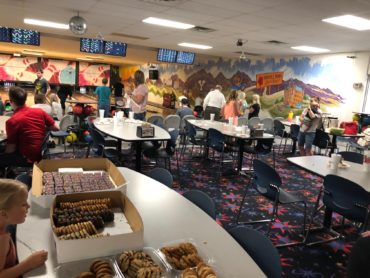 The mark of a good business is not only how it turns a profit, but how it treats their employees. Too often, people entering the workforce worry about being seen as cogs in a machine--replaceable, rather than valued. But this is not the case at Alexander's! Here, we believe in looking out for our employees as well as making sure that they enjoy working at our company. We believe in playing as hard as we work. And we believe in growing together as we develop a culture of community, and not just as a business!
Annual Bowling Party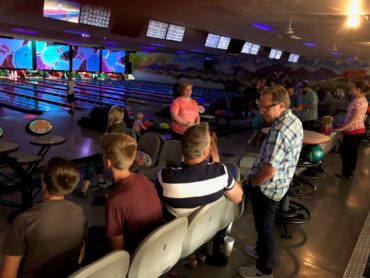 Every year, Alexander's hosts a bowling party for its employees. Other companies host events in-house for their team members, but do they extend the fun to employees' families?
Alexander's does! We are a family-oriented business, and it shows when we invite spouses and kids to join in celebrations or other events.
Even our founder, Jeff Alexander, gets in on the fun. He takes the time to come to these events not just to have fun for himself, but to get to know the family members of those he works with.
Building a Culture of Community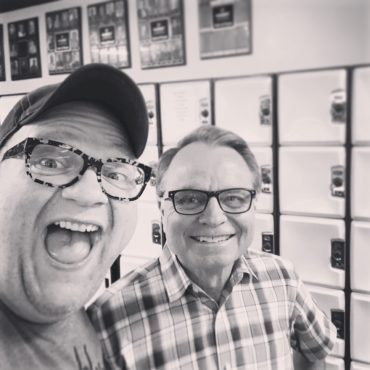 Events are a great way to get your business thriving. Productivity is far more than putting your nose (or your employees' noses) to the grindstone for eight hours a day. It's also encouraging friendships and cooperation between team members and across departments. It's building relationships between supervisors and subordinates that foster trust and a pleasant atmosphere. And it's taking time to unwind so that, when you pick up work again, you can come out swinging.
These events and parties Alexander's throws to celebrate and reward its employees do just this. By taking time to strengthen our culture this way, we ensure that we'll be more efficient in creating products for you and your business.
We try to hold events like this throughout the year and will continue celebrating our employees even with the construction taking place on-site on our facility in Lindon. We invite you to follow our example with your business and strengthen your company culture. You'll see better results from happy employees as you organize events like this. Plus, you and the other leaders of your company will get to have fun as well!