Building Update
Our new building is well underway! Here at our site in Lindon, UT, we have begun pouring the foundations for the building update.
Related: Questions and Insights Into Our New Building
You can see how far we have come in this photo series below:
Getting Started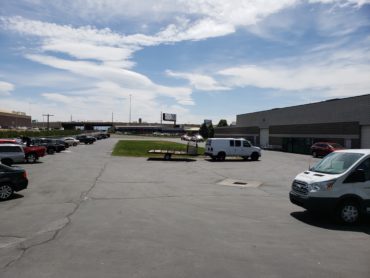 When we planned the building, we had a lot of space we could work with. Here, you can see the space we'd have to clear away, including a grassy lawn and part of a parking lot.
However, we'd always planned to be able to expand. When founder Jeff Alexander purchased our location in Lindon, UT, he intended to expand someday. For him, this is just the culmination of a project many years in the making.
Once we got the go-ahead from the city, we started almost immediately–showing the same dedication we'd give to any of our projects in-house.
Respecting Our Environment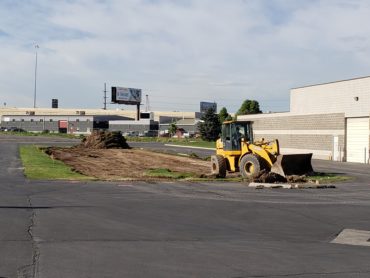 We cleared away the grass–but did you know that we're doing our best to stay environmentally friendly anyway? In planning this building, we're working around the trees that you can see at the edge of the building. Our goal is not to tear up years of growth; our goal is to keep improving our area, and making sure that it's sustainable for years to come.
We also are doing our best not to interfere with our own production, which means we're not interfering with you! Deliveries and pickups can still be made easily, and we're careful to make sure everything runs smoothly despite the transitions. Making the area sustainable and functional will help us when there is no longer construction in the way, but a large, two-story building!
Laying the Foundations
Within the last month, after clearing away the parking lot and opening up a large pit behind our main facilities, we finally began laying the foundations for our new building.
Now, with cement footings, we're ready to begin the next phase of construction! Our new building will be 22,830 square feet, and you can already get a sense from these photos how much space it will take up on the ground floor. Since we're planning on using it as production and warehouse space, we'll need that extra room to grow!
Curious about what we're going to do with this new space? Stay tuned for future updates on our blog, or come visit us for a tour!
Related: How We Helped a Springville Orthodontist With His New Office