One major misconception of signage within a company is that it has to be dull or utilitarian in the office. If signs are bright and colorful, they're probably for marketing purposes, not for the employees. But you don't have to let your office become bland! Give your building some personality. It's not all for frills, either; using print to brighten your company culture has several great benefits.
Branding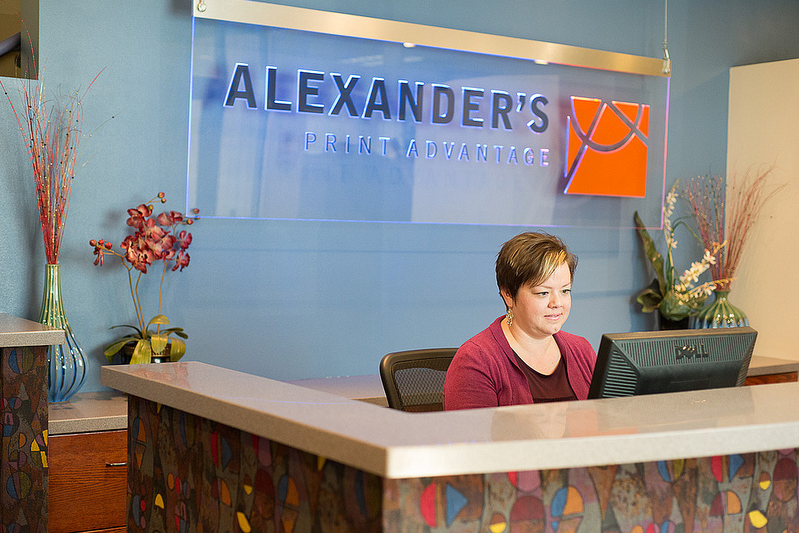 When your employees are distanced from your brand, there is a higher turnover, new employee cost, and productivity loss.  Overall, it is much more cost effective to improve company culture and branding via decorations that engage and interest your employees.
One of the simplest types of signage you can use, logos and company information help engage your employees and visitors in your brand. It can be as simple as a mission statement, or as dynamic as a dimensional logo.
Seasonal Decorations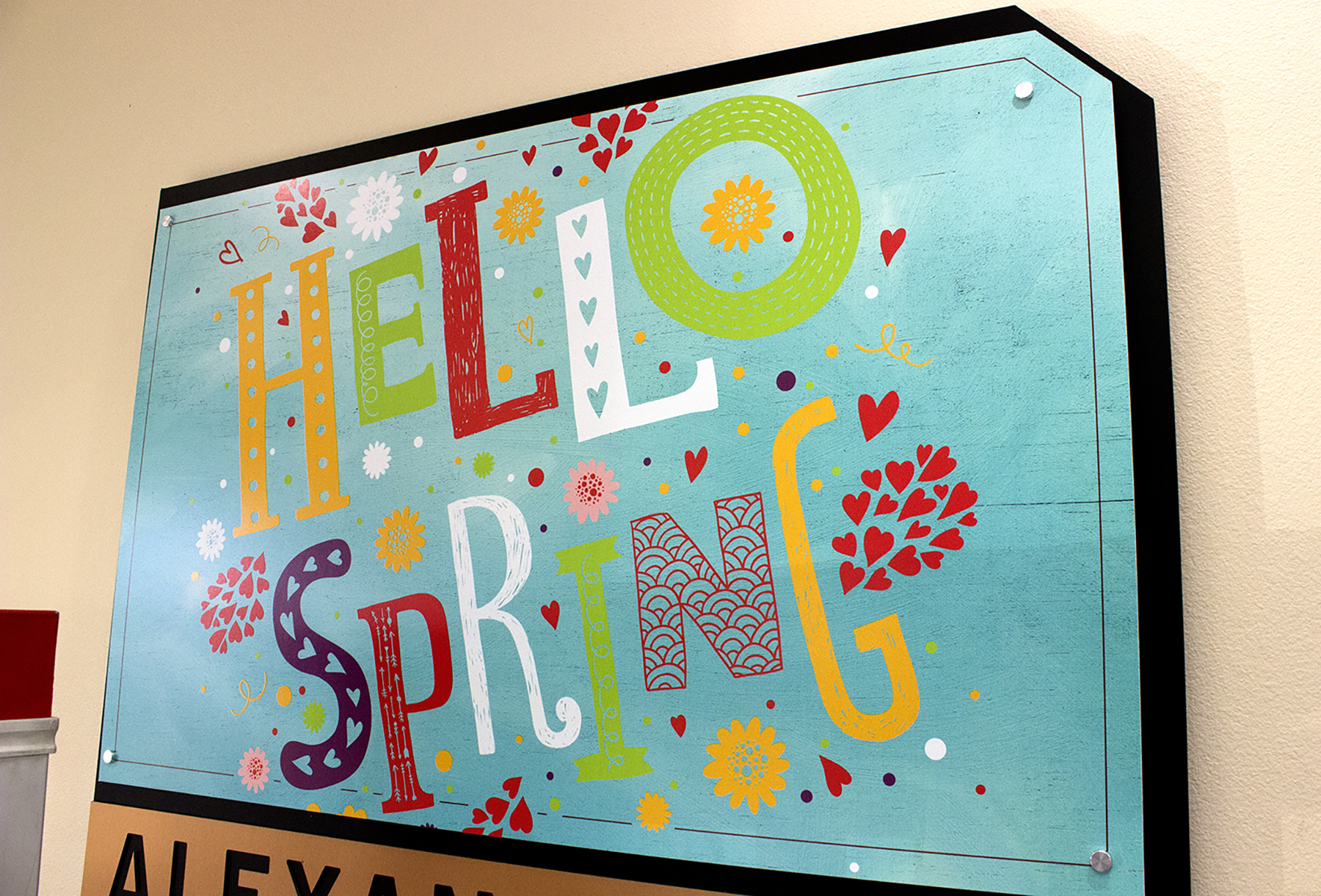 Boost your employees' productivity with creative seasonal decorations and signage. Whether it's for a holiday or just a change in season, celebrating with pops of color brighten both moods and your office space. Keeping your office bland during festive times of the year–regardless of religion or prevalent culture–can dampen spirits and create an atmosphere of monotony. This is especially bad when you're trying to innovate or help your employees feel creative!
Naturally, you don't have to limit signage to winter holidays. Alexander's likes to create colorful, beautiful images to hang at our facility year-round. With changing and bright signage, our break room is never boring!
Promotional Signs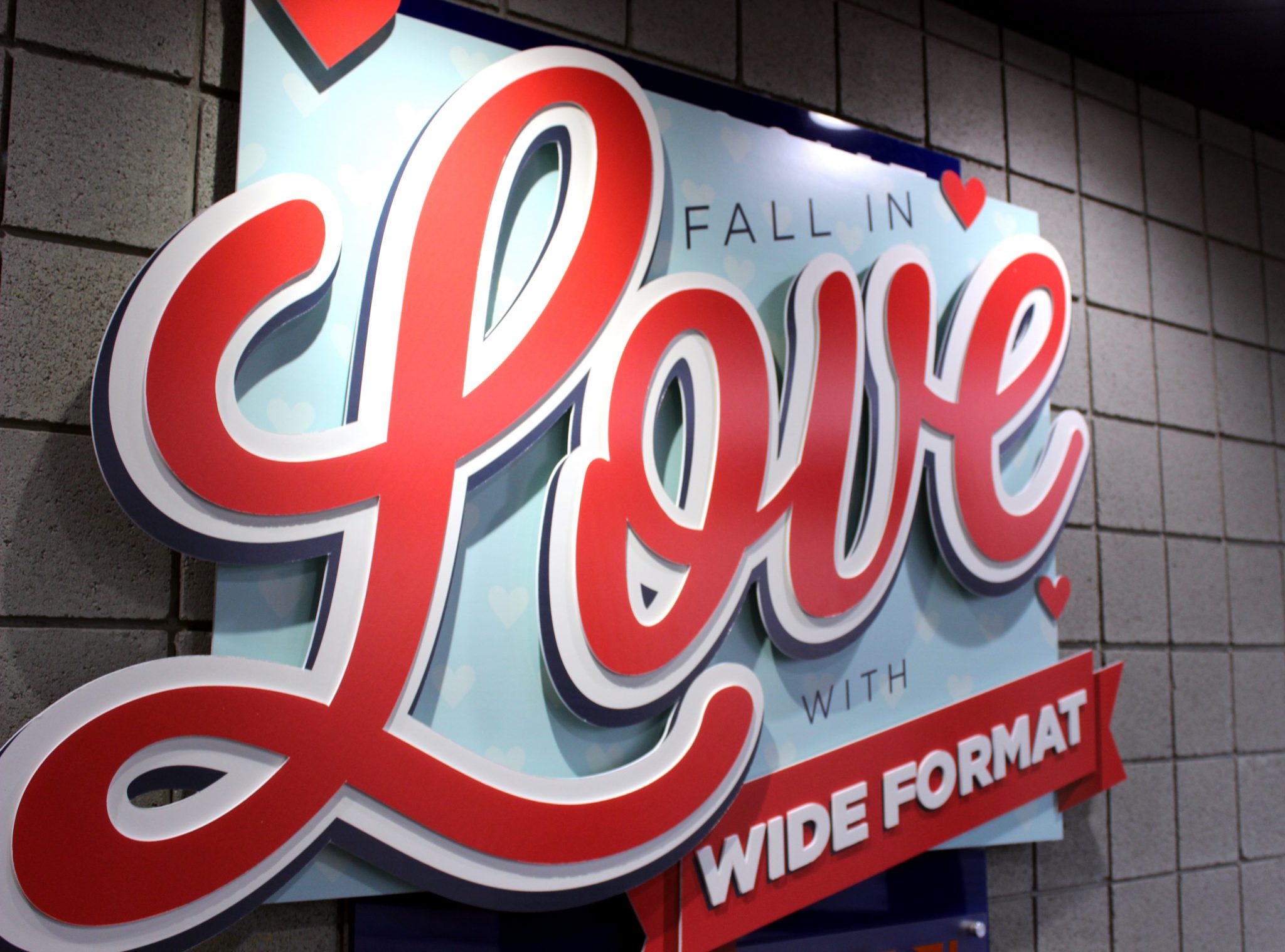 Implementing a new product or process? Just want to show off something you're very proud of? Create signage for it! Your customers, clients, and employees can learn about it more easily if you advertise.
Praise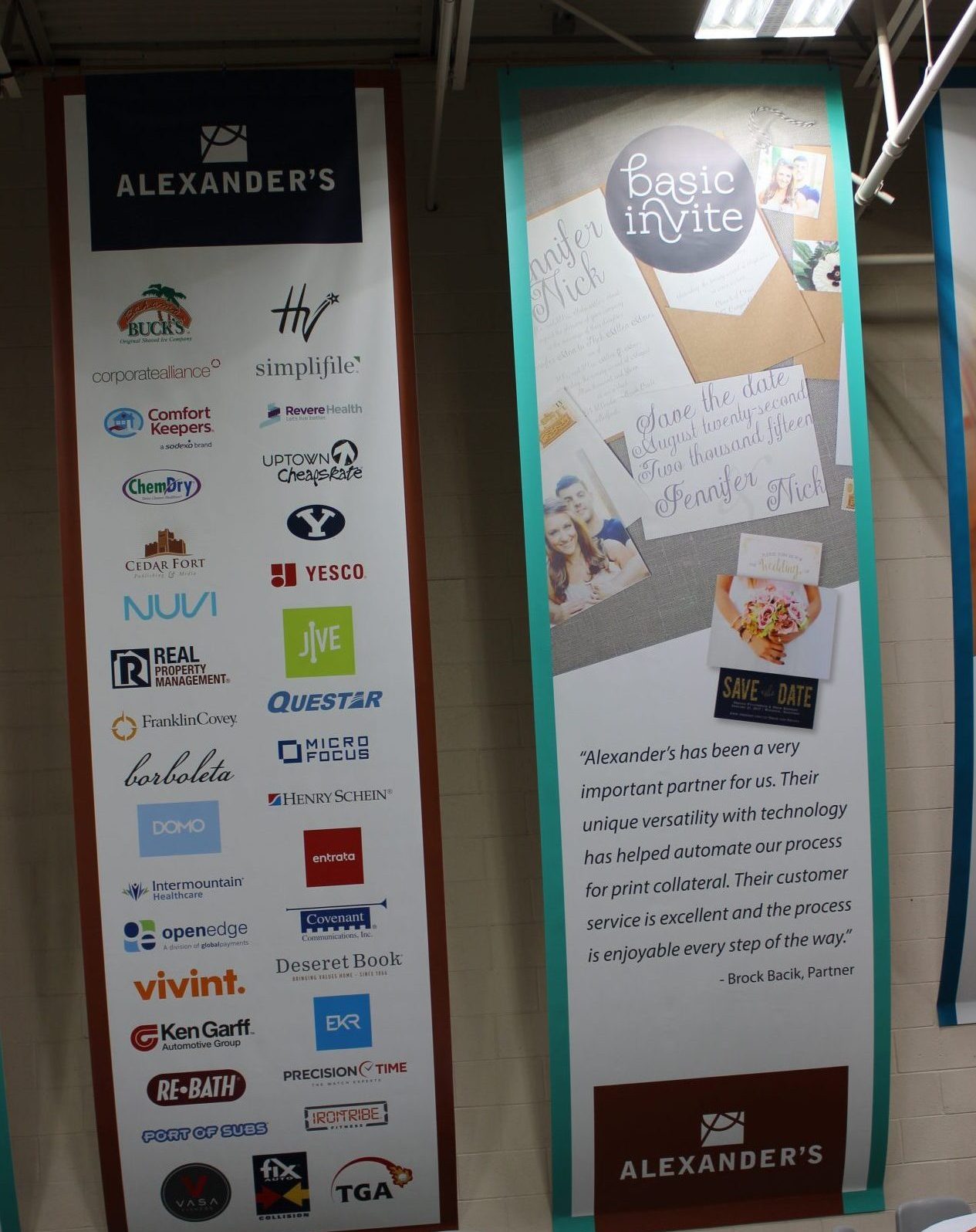 Another way you could utilize promotional signage is to print praise you've received from your clients. The feeling of pride you and your employees get from reading this praise will help connect everyone to the company and brand. Plus, visitors to your store or facility can see why they should use your business, if they aren't already.
Improve your company's culture with indoor and outdoor signage! You'll be amazed at the difference you can see from brightening the interior of your building.