Is there really a purpose to indoor business signage? After all, your clients have already found your business, why do you need more signs on the inside?
Direction
You may know your business like the back of your hand, but chances are, visiting clients won't. Signs directing new employees and visitors to the receptionist desk, the break room, the conference room, and the bathrooms can be beneficial in a large business.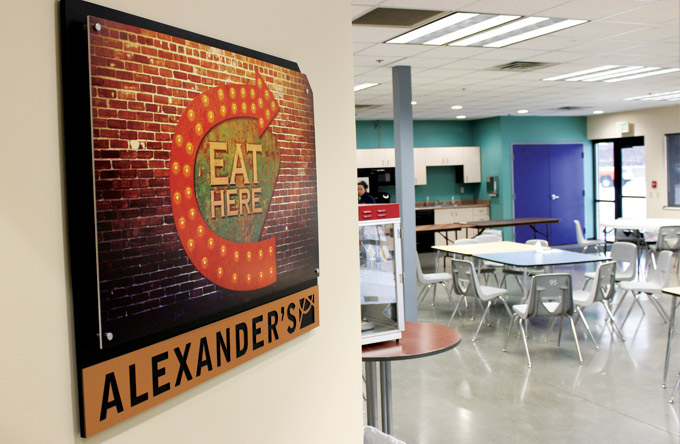 Decoration
Signage doesn't just have to be useful, it can be beautiful, fun, or adventurous. Having indoor business signage can give a room character. We've really enjoyed installing these vintage-inspired food signs in our break room.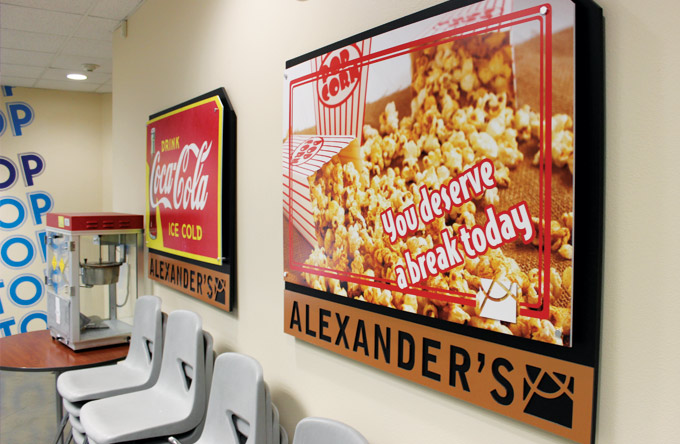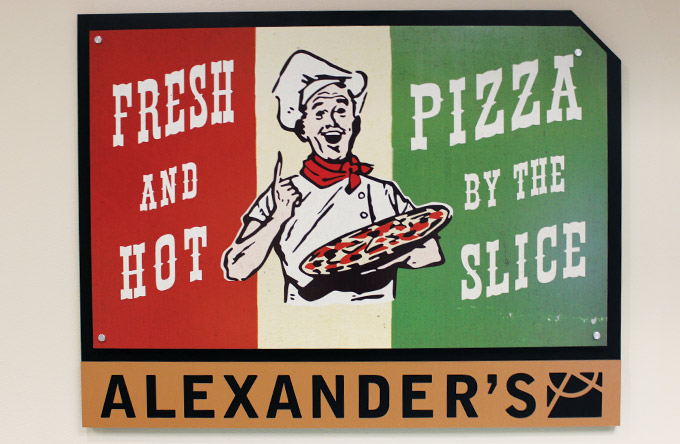 These stand off posters have a permanent base, meaning the poster itself can change with each season, making it easy for us to quickly swap out our Christmas decorations.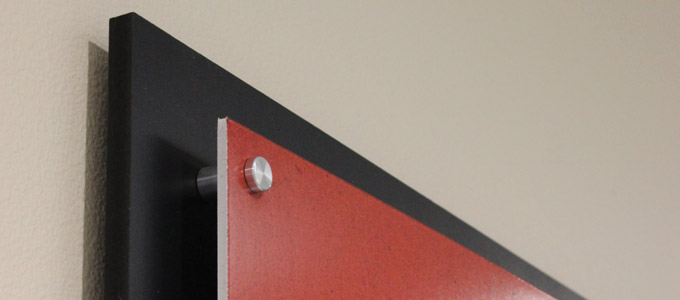 Messages
Have a deal or a new product clients should know about? Indoor business signage can give information that sparks a conversation, showing clients new possibilities available to them. We recently swapped out our festive welcome poster in the entryway with this stand off poster shouting about Alexander's most recent acquisition, the MGI JETvarnish and iFOIL. Not only does our indoor business signage tell about our new machine, it shows what it can do. We've printed examples of silver and gold versions of our digital foil on the words "Digital Foil" as well as spot varnish on the words "Spot Varnish". Now, clients can see for themselves the possibilities available to them with Tektured (TM) effects.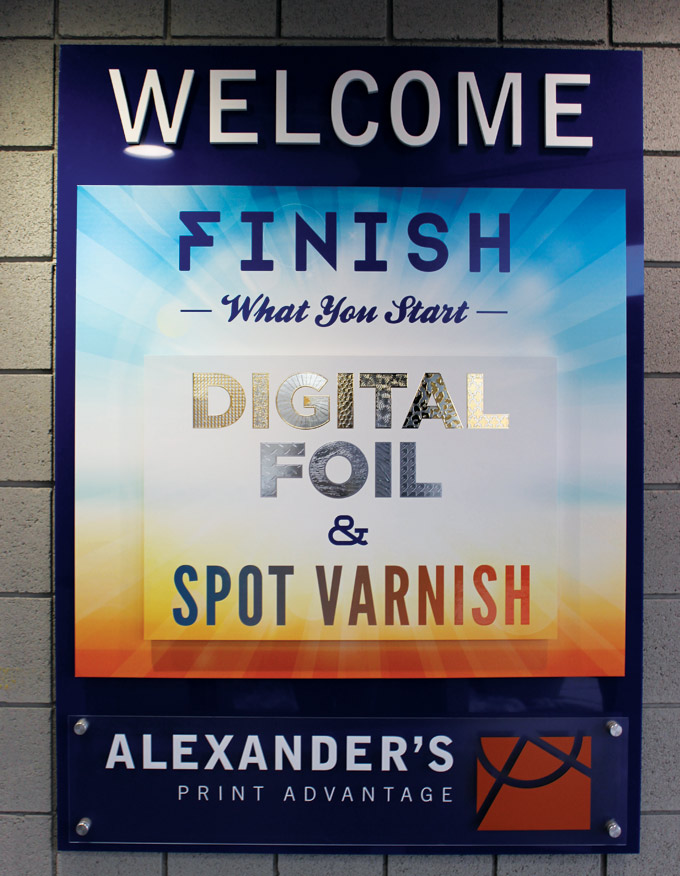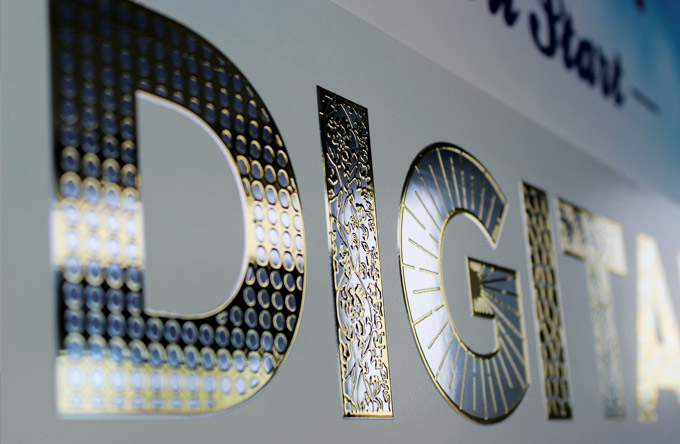 Need Indoor Business Signage?
Looking to print some indoor business signage of your own? Contact us to get your free estimate.