Did you know Alexander's can create custom wrapping paper? If you read this post from December about our custom holiday wrapping paper, you might remember that today's product came about by accident. It wasn't always so fancy and colorful. We are glad it has changed to be what it is today, though. Because at Alexander's, you can now order a roll of custom-made gift wrapping paper!
Make Your Own Wrapping Paper!
Have you ever gone to the store and left disappointed with a boring patterned or solid colored wrapping paper because there weren't any options that caught your eye? Have you ever wondered who creates those boring and plain designs? Well, you don't have to anymore!
Imagine the look on your child's face on his/her birthday when he/she gets a present wrapped in personalized gift wrap. Does your little boy love trucks? You could create a wrapping paper featuring all of his favorites and surprise him on his birthday. And if your little girl loves sparkle and shine, you have the power to tailor-make gift wrap for her, too.  You could even pull out your child's scrapbook and pick out some of your favorite pictures! Or you could simply pick your child's favorite colors and/or patterns and make the impossible possible. The possibilities are endless!
Look at these patterns below if you need help visualizing options. There are so many opportunities to surprise your wife, husband, child, cousin, niece, nephew, mom, dad, friend, grandma, or grandpa with a specially made gift wrap that you created. What could be more special?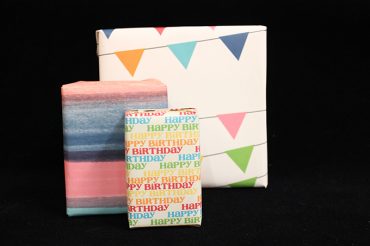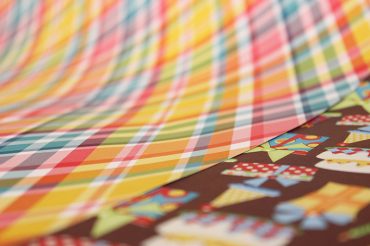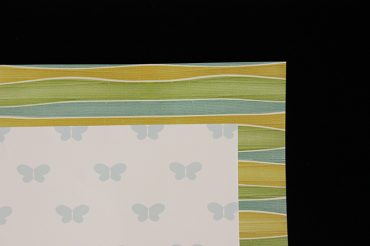 With Alexander's, you are able to custom design a roll of wrapping paper. You can customize it however you like, but if you need help we are at your convenience. Next time a birthday or other special event is coming up, call Alexander's. Don't leave the store with a common or ordinary patterned gift wrap. We would love to help you!
Contact Us Today