Laser cutting is a great and cost-effective alternative to die-cutting. Our laser cutter means you don't always need an expensive die to create a fun shape. This gives you the freedom to go crazy with your designs or even just try one out in a prototype. Let your imagination run wild--for less!
The advantages of laser cutting
Because tools never touch the material, lasers are precise enough to cut tiny, difficult shapes and curves. This gives you the ability to put lacy finishes on invitations, or to cut tiny shapes out of your business cards. Here, lasers have the advantage over traditional die cutting.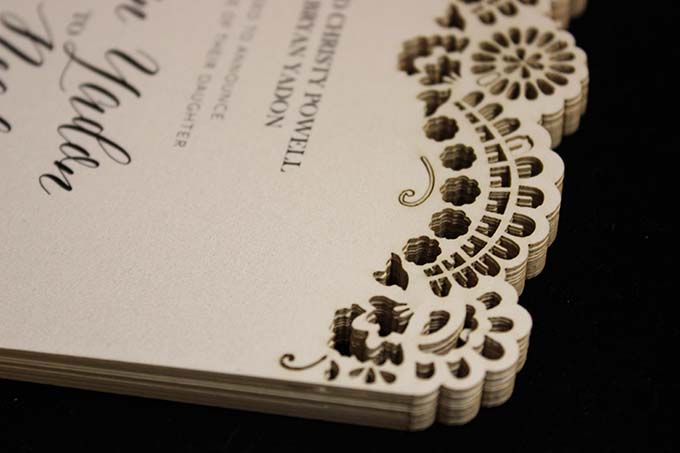 Laser cutting your products means you don't need a die for your unique design. This cuts back on cost and storage. If you're creating something you'll only use for a short run, using our laser cutting tools might be for you.
That means laser cutting is great for prototypes as well as final products as well. Lasers give you the ability to test out a box or pop-up, or see whether that gorgeous wedding invitation will hold up to gentle handling.
Lasers also mean you can do this immediately. There's no down time between the laser finishing and taking your product out of the machine.
Want to hang onto your design? Just because your design is unique and short-run doesn't mean you can never use it again. We can keep your digital designs on-hand forever, allowing you to return to it as your marketing or personal needs require.
What can lasers do?
Almost anything you can design! Lasers come in a variety of types and intensities, making them able to cut or etch metal, cork, foam, fabric, plastic, and rubber as well as paper. This could be extremely detailed, or as simple as engraving initials.
Lasers are capable of adjusting their intensity to etch, rather than cut. Depending on your material, this could put a thin, subtle, yet perfect design on your product in the same process as cutting it.
Have an event or promotion coming up? Whether the shape is unique or regular, try using our laser cutter to create branded boxes for your product! The intensity of our lasers creates a nice crisp fold or a clean cut to form a box.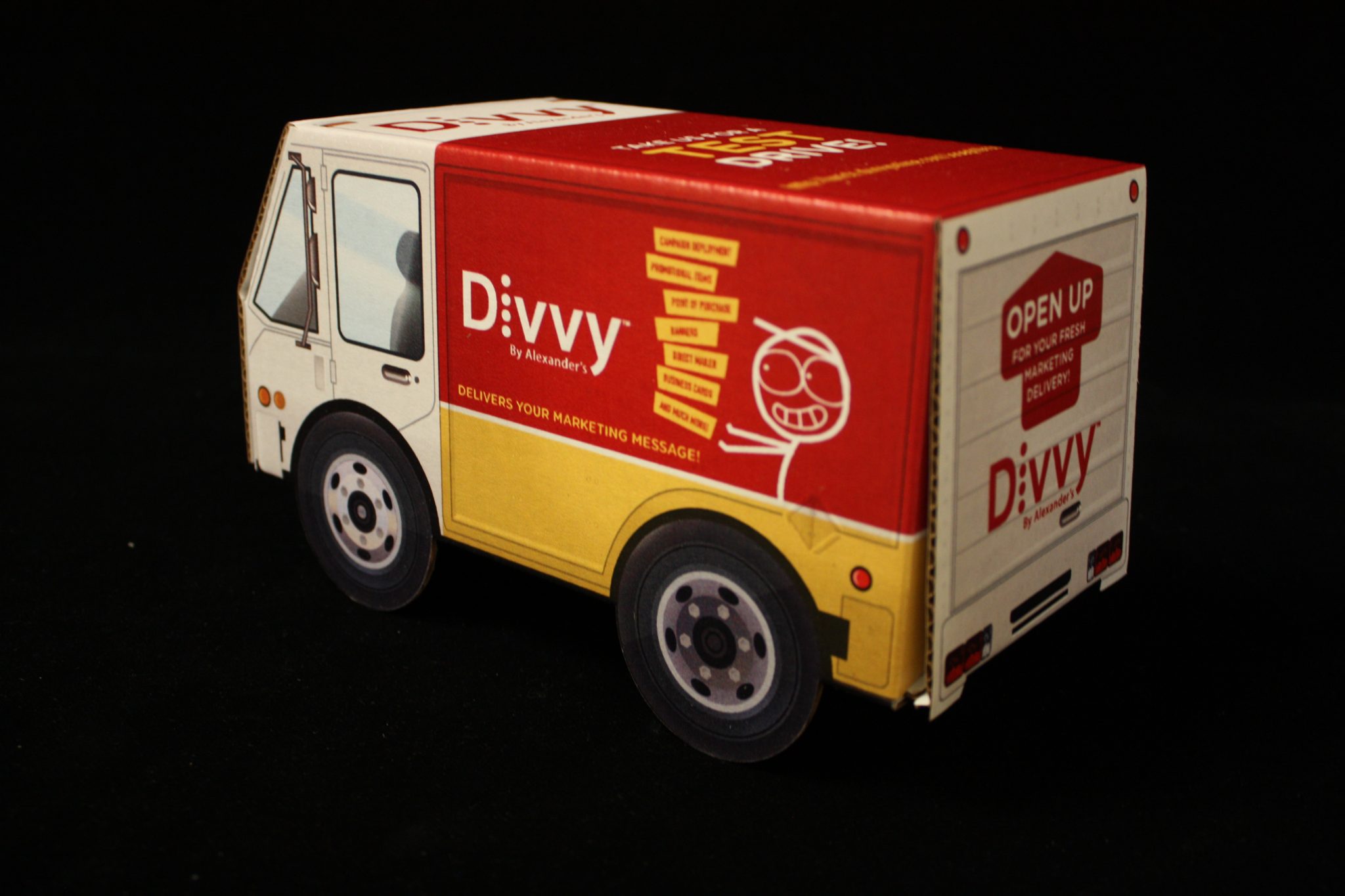 Remember these luggage tags from our Customer Celebration 2017? Their shape also came from the laser cutter, rather than from a pricey die. Laser cutting also lets you cut a large sheet of items with the same shape in just a few minutes.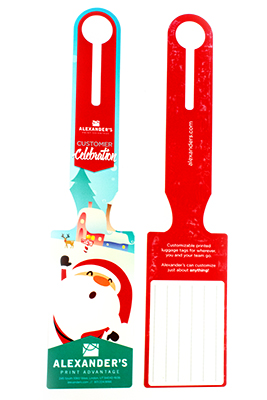 Ready to get started creating products and prototypes with our laser cutter? Contact us today! We'll give you a free estimate and get you creating sooner!