The invitation sets the tone for your wedding. Whether it's going to be rustic and homey, glamorous, or fun, you'll want your invitation to match. While there are hundreds of ways to design a wedding invitation, only a few can help you stand out. One of those ways is to use our laser cutter at Alexander's!
Laser-cut wedding invitations showcase your style and creativity beautifully. Plus, the texture created by using lasers and cutout parts is great for touch marketing. The longer your recipients handle your invitations, the better they'll remember the information on them and associate it with positive thoughts. Here are some incredible wedding invitations you should use for inspiration.
Lacy Envelope Invitation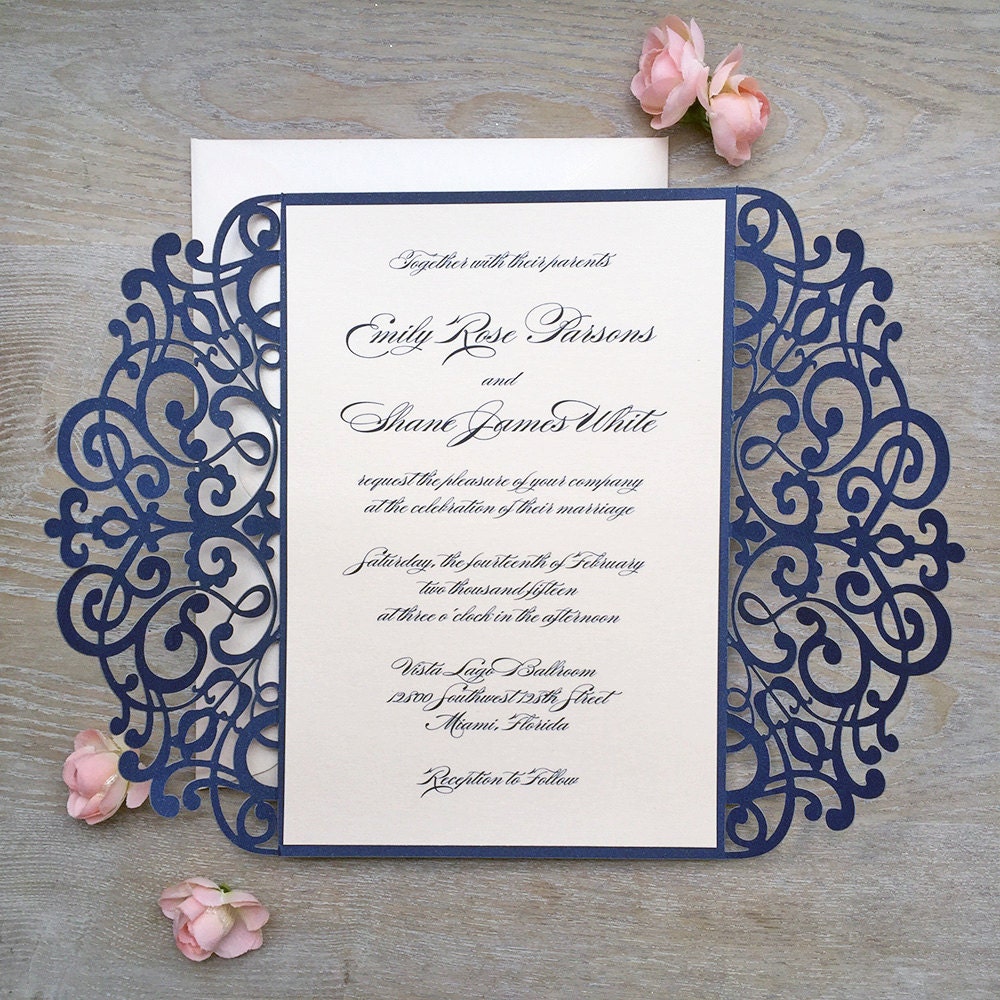 One of the easiest ways to use laser cutting, this gorgeous blue invitation doubles as an envelope. Folding the sides over the invitation creates a beautiful blue and cream contrast. Wrap a contrasting pink ribbon around this kind of invitation for an elegant look.
Seashell Invitations
Lace and curlicues aren't for everyone. If your wedding will be summer-themed or on the beach, try this out on your guests! Whether you have an elaborate or simple theme, it will be easy to add images to the edge of your invitation.
Dress Envelope
Some people prefer to use the laser cutter on the envelope rather than the invitation itself. This beautiful, shiny sleeve keeps all the invitations and other information, such as save the date cards or registration cards, in one spot. Plus it conveys a pretty, fairytale-style look that brings across the tone of the wedding with one simple image.
Laser Envelope with Foiled Invitation
This stunning, multiple-piece invitation really sets the tone for the black-tie reception and formal wedding. Not only does it achieve this with a stunning gold envelope, but with gold foil as well to match the interior with the exterior. A bold statement like this would ensure no one forgets about your wedding!
Let us help you turn your wedding invitation dreams into reality. Whatever your design or other embellishments, Alexander's would love to help. Contact us today!