Creating unique and exciting event signage can be a difficult task... but not for Alexander's! With our MGI JETVarnish and iFoil press, elevating your event with eye-catching signage is easy.
Recently HireVue came to Alexander's to print some fantastic signage in preparation for an upcoming event, Digital Disruption. The three-day conference features innovators, opinion leaders, best-selling authors, a Presidential appointee and an Emmy award-winning producer. With a large pool of attendees looking for networking opportunities and inspiring keynote speakers sharing killer content, HireVue knew every detail had to be perfect. They asked us to help them make an impression... so we glossed, foiled, and shined up the signage the best we could.
Printed on foamcore (also known as foam board), the signs are smooth-textured and perfect for the purpose of the event. The lightweight polystyrene material makes for an eye-catching 3D effect and for easy mounting.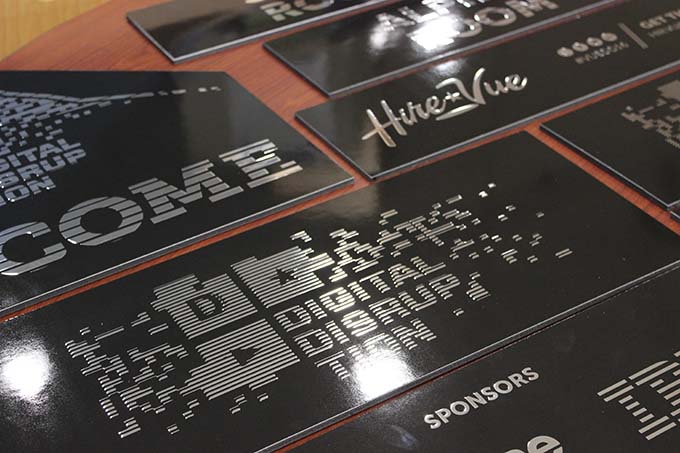 Each sign maintains consistency with a black background and silver foiled words. What better way is there to capture both light and attention than applying our silver iFOIL?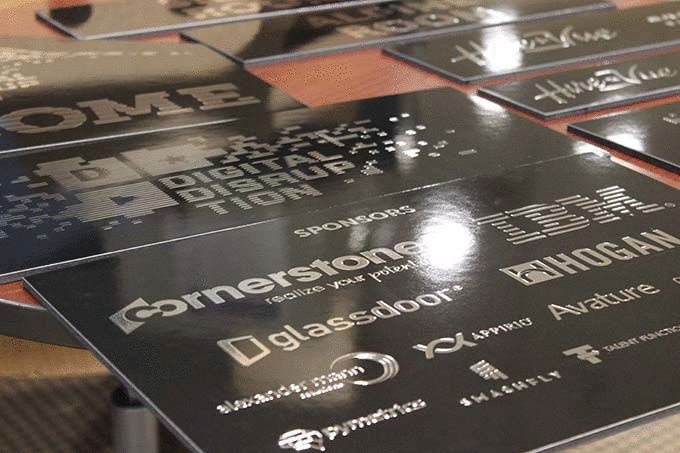 The different spots on the signs show off how the silver foil catches surrounding light. Even the design of the lettering demands attention. With broken lines and interesting textures, the words jump off the signs.
Check out the signage at the event! They look stunning inside the venue.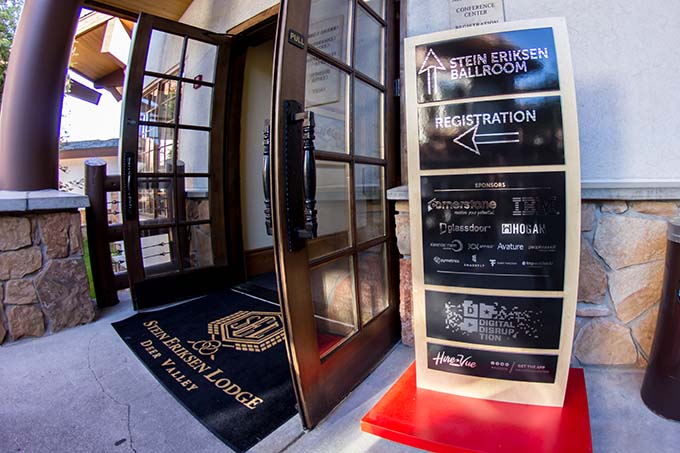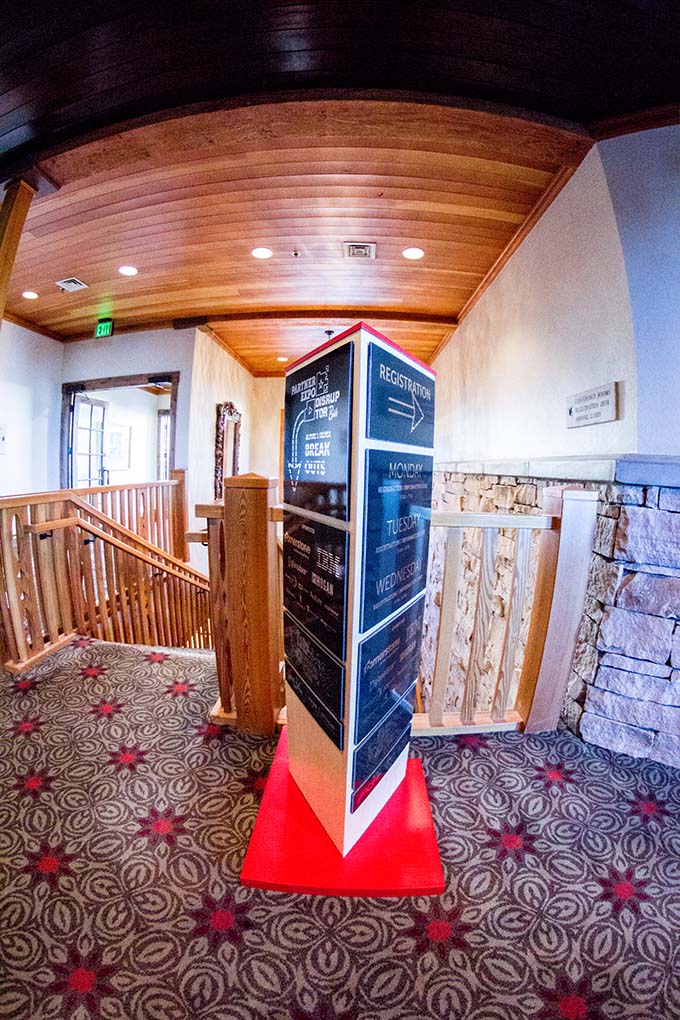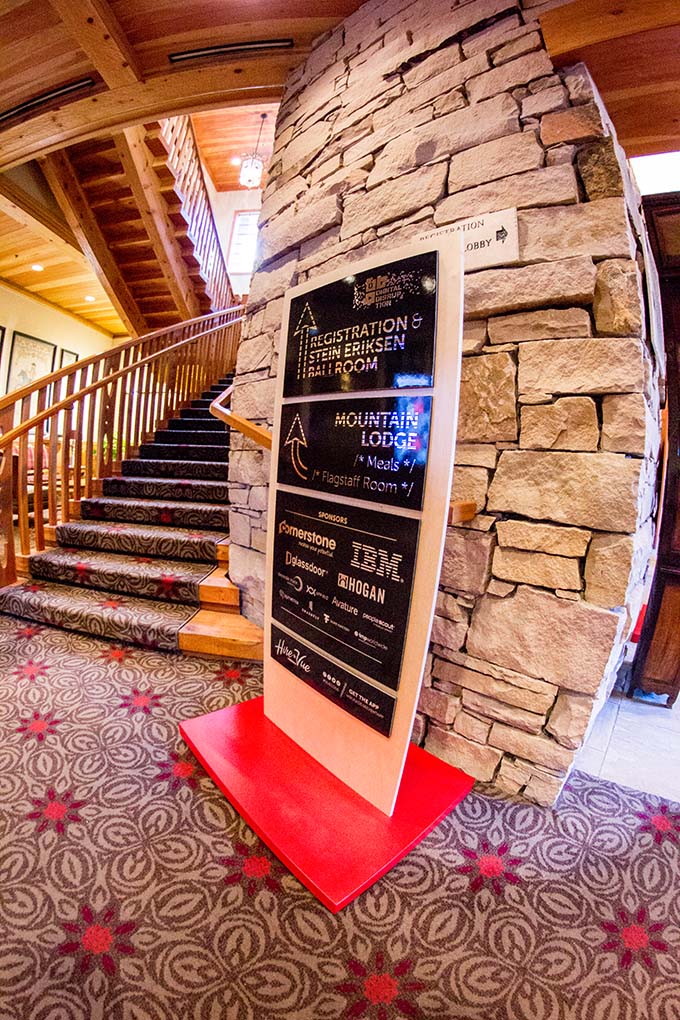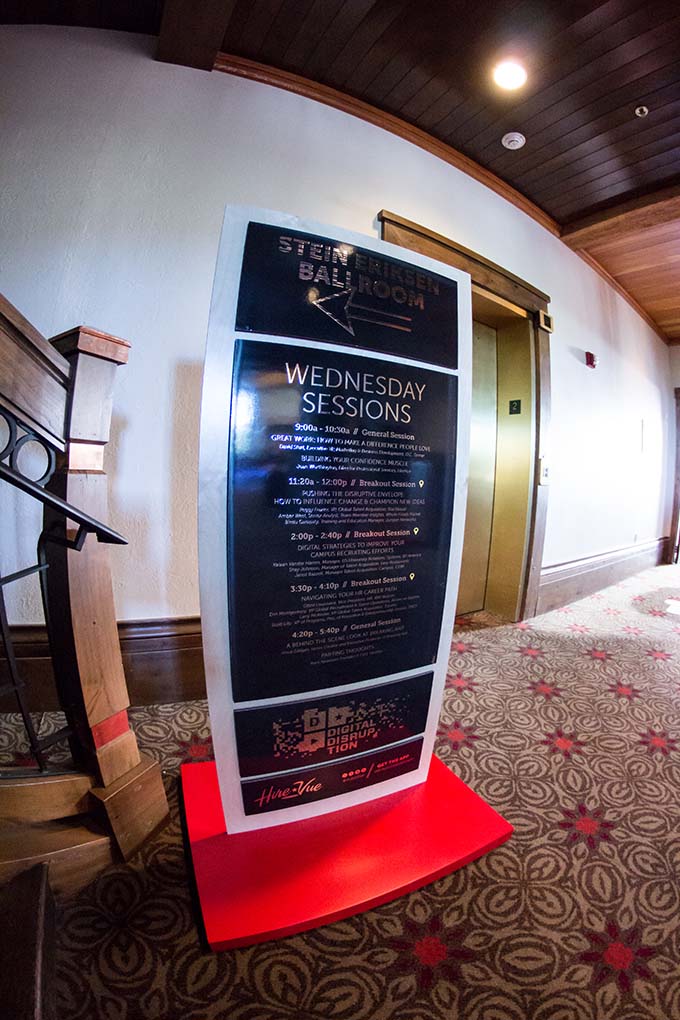 Do you have an upcoming event that needs eye-grabbing signage? With a large variety of substrates and the unique addition of digital spot varnish and foil, you have the opportunity to elevate your event with print. From event planning and digital design to the printing process and fulfillment, Alexander's can help you and/or your business.
Just like we gave HireVue's Digital Disruption event a unique edge, we can help you elevate your business. Call our office at 801-224-8666 or fill out the contact form below. We look forward to working with you!