Every photographer needs a professional way to display their work. And there's nothing more frustrating than being short on both prints and mounting materials right before a gallery exhibit or art show. If you need your photography printed and mounted all in one place, then Alexander's Print Advantage is the place for you.
Photographer Claire Wiley recently had a gallery exhibit with a tight deadline. She came to us for help printing and mounting her photos, and she wasn't disappointed.
Printing and Mounting Photos
At Alexander's, we print in a variety of sizes, on a wide range of papers with a plethora of finishes. The process can all be a bit overwhelming, which is why we're happy to help you along every step of the design process.
To decide what would work best for her photographs, Claire met with our Creative Director, Scott Filipiak. Scott provided Claire with recommendations designed to meet her needs, including her financial budget, time limitations, and artistic purpose. Thanks to Scott's recommendations, Claire chose to print her photographs with a matte UV coating. Though not the typical glossy finish most people associate with photographs, the matte coating means that these hanging prints will have less glare than their glossy counterparts, making the images easier to see. As a bonus, this type of finish also hides fingerprints in the event that the images get touched during installation.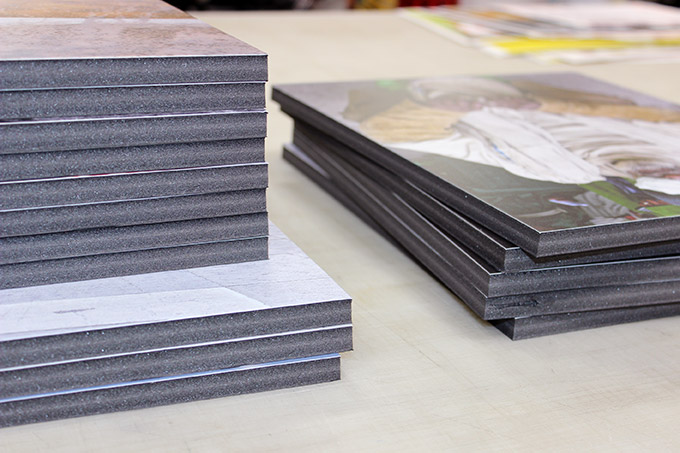 We printed Claire's photographs using our solvent printer, allowing us to match each photograph to Claire's preferred dimensions. Claire's art features people from the countries she has visited, including Ethiopia and Vietnam.
Next, we cut the prints to size and mounted them on half inch black foam core. This mounting process protects the images from tearing and bending. Below, you can see our team applying the photographs to the foam core's adhesive backing. Note the roller, which we use to ensure bubbles don't get trapped under the art during application.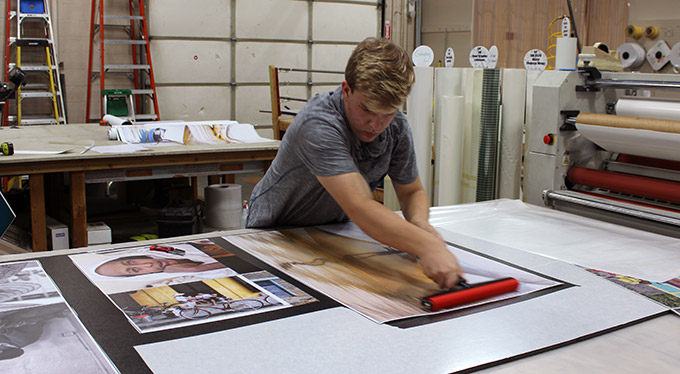 Next, the foam core is cut to size. Look at those sharp, clean edges!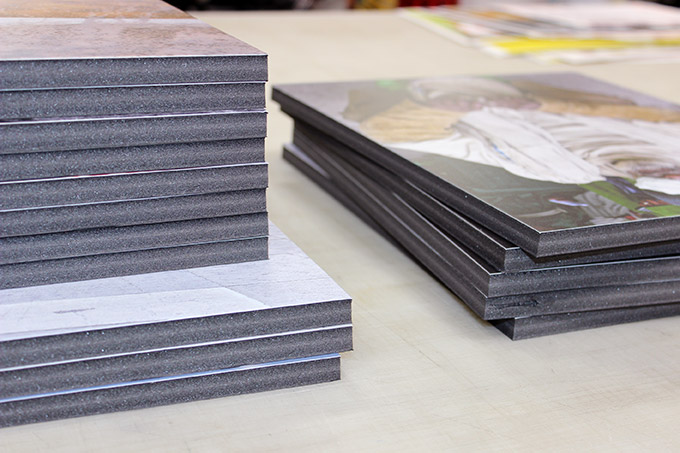 The final product is beautiful and professional, and most importantly, just what Claire needed for her event.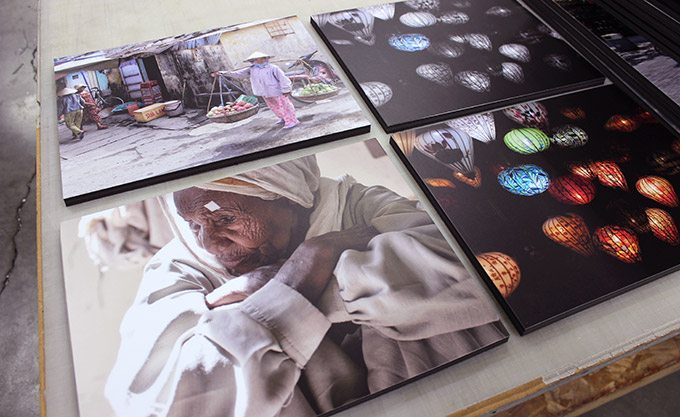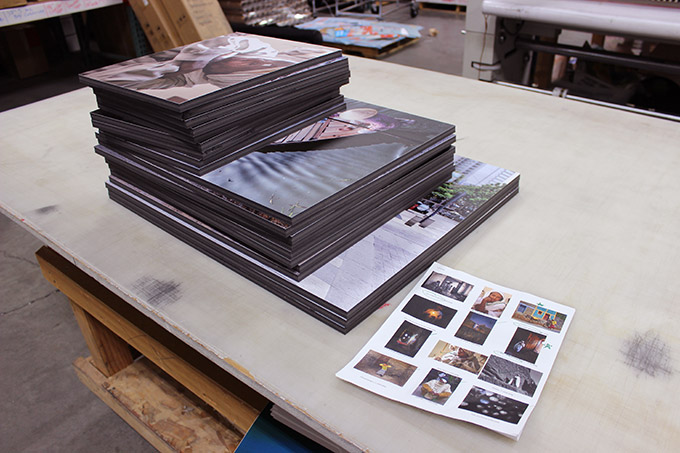 At the Gallery Exhibit
Among compliments about the quality of her prints, attendees asked if they could buy the art hanging on the wall. With potential to sell mounted prints, as well as unmounted prints available for same-day purchase, Claire's art show was definitely a success.
Interested in seeing these prints for yourself? Claire has several upcoming events at Uptown Sellers in Park City, Utah. See her work in person on Friday, October 14th from 5PM-9PM, as well as Saturday October 29th from 6PM-9PM
Print with Alexander's
Though located in Lindon, Utah, we love supporting artists all across the country and even internationally. Call us today at 801-224-8666 to talk with one of our representatives, or contact us in the form below to learn more.