I first knew I was in love with my future husband when he was 6,179 miles away. To be honest it was not the best timing. Fortunately for me, that distance quickly shortened and five months later we were engaged and counting down the days to our wedding.
Flash forward eight months, 400 invitations, and one crazy reception later, and I've just celebrated the best day ever. Although I'll admit I might be a little subjective on the matter.
Part of the success of this day came because of the wonderful efforts of the Alexander's team. Here are some of the simple ways they helped to make my perfect wedding a reality.
Wedding Invitations
As an Alexander's employee, I've seen some stunning invitations come through the warehouse. From laser cut lace borders to foiled invitations that shine like gold, I knew the team here could make nearly anything I could imagine.
However, I also knew I had a budget I had to stick to. The designer here helped me to create my own unique design printed on linen paper. This gave my invitations the sophisticated look I was hoping for without having to pay a sophisticated price.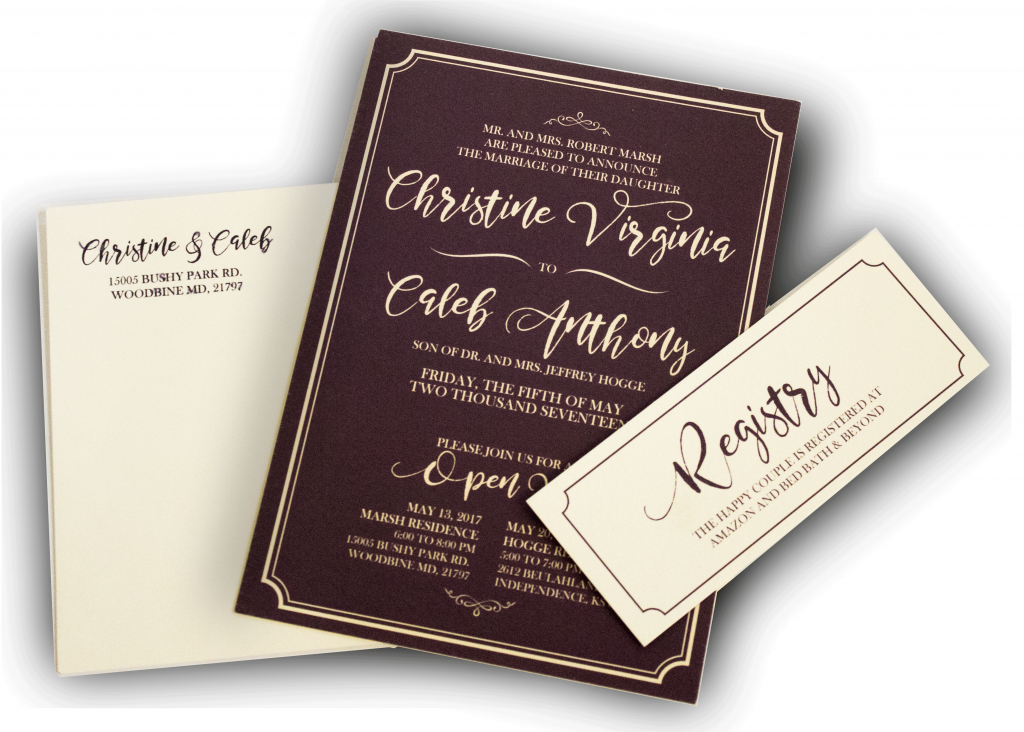 Want to know the best part?
With variable printing, we printed our guests' addresses directly on the envelopes. In the middle of midterms, classes, and planning for graduation, this simple request saved us hours of time!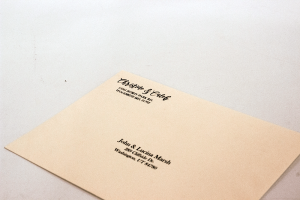 Guest Board
I fell in love with guest boards the first time I saw them on Pinterest. During the planning process, I noticed many of the boards printed on the web appeared to be printed on wood.
However, after a closer look, I saw that they were actually printed on paper with a background that looked like wood. I thought, "Well, I work for a printing company, would it be possible to print it on real wood?"
With Alexander's of course it was! Not only did they give me the option to print directly on to the wood, but they also showed me how I could print on vinyl and then have it transferred to the wood.
Needless to say, they won me over and as expected the guest board was a huge success.
Wedding Favors
We also wanted to have fun with our wedding favors, and that's when we came up with the idea of a custom matchbox. Alexander's helped us print stickers that fit perfectly on the blank white matchboxes we found.
With cute phrases such as "The Perfect Match" and "Made in Heaven," these stickers transformed our blank boxes into fun gifts for our guests. It was a hit for everyone that attended.
We loved them so much, we may have even kept a couple extras for ourselves.
Stunning Photo Prints
A wedding just isn't complete without photos of smiling faces everywhere— which I almost forgot! Thank goodness for bridal parties who help you remember the little things.
Even though it was last minute, Alexander's helped me to print stunning photos in various sizes. Not only did these prints add to the wedding day ambiance, but they also work great in our home.
On those the days when life feels boring and mundane, a simple look at these photos reminds me how grateful I am for my husband and my life, and I have Alexander's Print Advantage to thank for that reminder.
Wedding Photobook
Along with the guest board, we also printed a photo book for guests to sign. We filled the book with our favorite photos and fun sections that ask the guests things such as where they think we will be in five years and what's the best marriage advice they've ever heard.
After the festivities finished, we had a blast reading through the answers and remembering all of the people that made our wedding day wonderful.
Laser Etched Mirror
My most prized product of the night was a laser etched mirror. The designed featured the place where we held our ceremony along with our names and the date.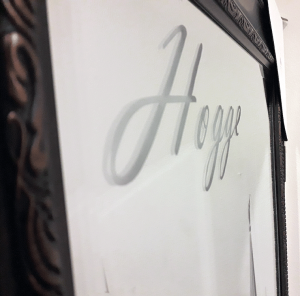 This mirror greeted people as they came into the reception and currently decorates our entry way at home right now. It's a beautiful and timeless piece that we hope to keep in our house forever.
Alexander's gave me beautiful products meant for my wedding day. However, it would be a disservice if I didn't mention how they've transitioned into my most treasured possession still. Many of the work they made line the walls of our home.
A 5-Star Experience
Whether you are planning your own wedding or printing wedding materials for someone else. Alexander's provides more than just a beautiful and reliable service, but also a print partner to balance both quality and affordability. I give them the highest marks!
For questions or comments concerning wedding products and services, comment below!