Anniversaries, retirement, holidays -- all of these and more are perfect times to give gifts as a business. Because of the nature of these events, you want to make your employee, associate, or client feel extra special. Alexander's can create the perfect custom wrapping paper for your business to accomplish just that.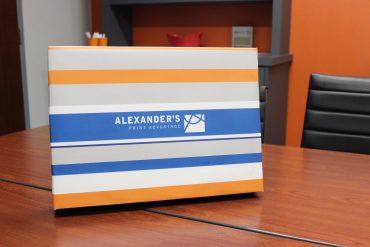 Why Pick Custom Wrapping Paper?
Customized wrapping paper with your logo and colors--what could be better for your business? Paper like this is a great marketing tool. Giving wrapped gifts to your clients helps them associate your brand with positive feelings, namely that sense of personal care they should get from your business. Even employees can feel the benefits!
Using custom wrapping paper, you can strengthen your company culture and help them associate positive feelings with your brand and business, too! Studies show gift wrap improves the receiver's evaluation of the gift by 17% and increases the appreciation of the gift giver. Wrapping paper is more than just a decorative wrap, it's a present for your brand.
Variable Data
Want to make your wrapping paper extra memorable? Add your logo! Our variable data technology simplifies the process of adding your logo all over your wrapping paper. This makes your gifts a great marketing opportunity for clients outside the company. And it's great for company culture for gifts within the company as well!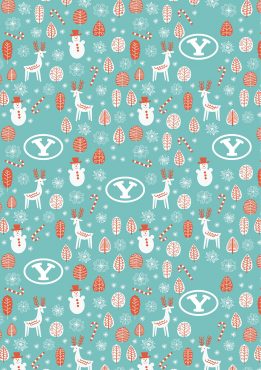 The Perfect Size
It's possible to print a whole roll of custom wrapping paper with Alexander's. But when giving gifts, sometimes a roll of even the perfect custom wrapping paper is usually not worth it depending on the number of gifts being given.
We can print our custom wrapping paper in just one size: 20 x 29 inches. This makes it easy to wrap single or small gifts. You'll never have to waste money or space on a roll of wrapping paper that you won't use!
If you're expecting to do more than just a few gifts, you have the option to create a whole roll. It's all up to you and your needs!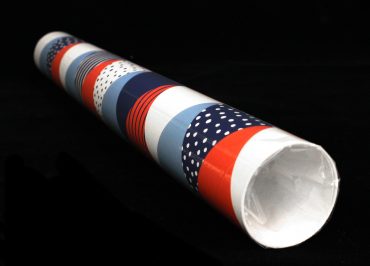 Beautiful Custom Designs
Alexander's has created a wide variety of custom designs, any of which can carry your logo. We've also given you the opportunity to create your own wrapping paper from scratch! Just submit your design, whether you want it to stand out to a particular person or to make your branding shine.
Is wrapping paper not your style? Consider our customizable holiday boxes as a substitute.
Contact us today about creating your very own custom gift wrapping paper!