A truly successful event is never without print of some sort! You might need banners, booths, or marketing materials--but whatever it is, you'll need it to succeed. And Alexander's, as always, succeeds in helping your business at any event.
Alexander's, for example, prints frequently for Franklin Covey. Being a leader in consulting and training, Franklin Covey holds a lot of events. And for those events, they require printed materials.
When companies like Franklin Covey need a kit like this in a hurry, they turn to Alexander's. Below, we'll show you more about the kit we created for them and how this helped their event.
The Kit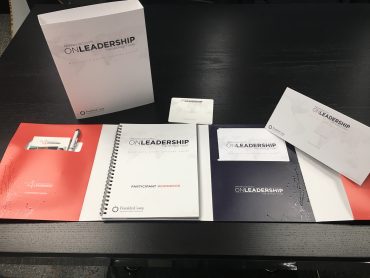 Alexander's technology means that we can create just about anything to go in your event kit. We can print a branded, customized, spiral- or perfect-bound book, as shown. It might include training materials, as this one did, or it might be a notebook for your clients to capture their thoughts during a conference. We can print individual papers, place cards, flash cards, and more!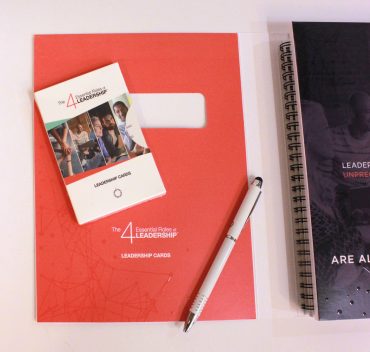 We can even add creative solutions to the kit itself. For example, we have this neat pocket to keep leadership cards and a pen in, making these elements easy to store inside the kit. Such an addition keeps the whole package self-contained and neat.
Enhancements
No event kit is truly complete without a few enhancements. This could be a laminate, digital foil, or--in the case of this kit--spot UV varnish. Inside and out, we hit the kit with a fun varnish pattern.
This is great for event products because, as guests and clients listen to a presentation, they'll be tempted to run their hands over that pattern. As touch marketing has taught us, texture helps people remember better. Therefore, the presentations at the conference and the actual marketing materials will stick better in their minds!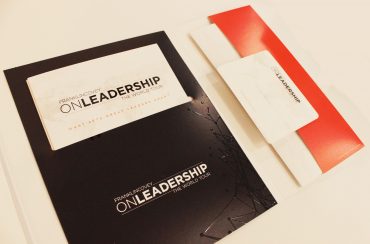 Even the box gets special treatment! You can see in this picture how the exterior has a subtle spot UV varnish on it.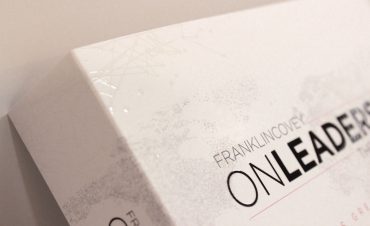 The Final Product
Alexander's is able to fulfill your products to their final destination as well! This saves you from having to transport the kits to your event. All you'll have to do is set it up!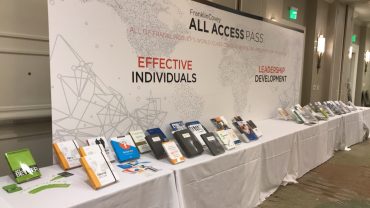 We can do all this and more for your business, too! Just contact us today to learn how Alexander's can create a stunning, can't-take-your-eyes-off-it kit or training materials for your next event!