In business, there are always endless ideas and tactics to attract new business and build relationships. Social media tools and communication channels seemingly change every day. In fact, there are so many ways to communicate that sometimes the most important and influential methods are easily forgotten. Newsletters have a powerful ability to build and maintain relationships. They educate customers, establish industry leadership, and generate word-of-mouth referrals. Newsletters have even further reaching effects, however.
Here are a few of the main reasons we use newsletters:
To Demonstrate Genuine Appreciation
At Alexander's, as much as we love marketing, we place even more value on establishing and maintaining our long-term relationships. There is no secret formula for building genuine trust and respect. You simply need to do a great job serving and loving your customers. We appreciate and cherish those that use our services, and we try to communicate that as often as we find the opportunity. For this reason, we always send our customers a newsletter with personal thoughts from our CEO, Jeff Alexander. We feel that other companies can learn from his leadership and example.
To Showcase Expertise
Newsletters can also be a great way to demonstrate your company's expertise. As a printing company, we often take the opportunity to showcase our designs and technology. This year's letter includes gold foil and spot varnish to make the page more tactile. This cool technology allows elements to really pop off the page! Our foil technology allows us to highlight our customer's name to make our appreciation known.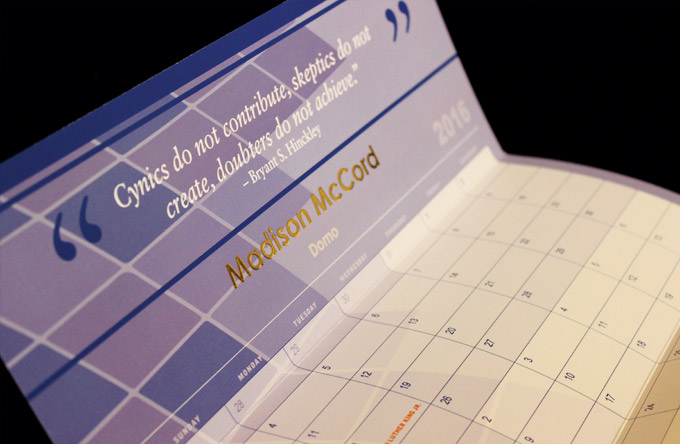 To Share News
Far too often, people forget the purpose of a newsletter: to share news! Newsletters are not marketing brochures. Make sure to share the exciting things that are happening to your company! In this case, we wanted to tell our customers about the new HP Indigo 10000 we purchased, which allows us to print larger quantities of materials with more customization options. Sharing relevant news can also help generate repeat business.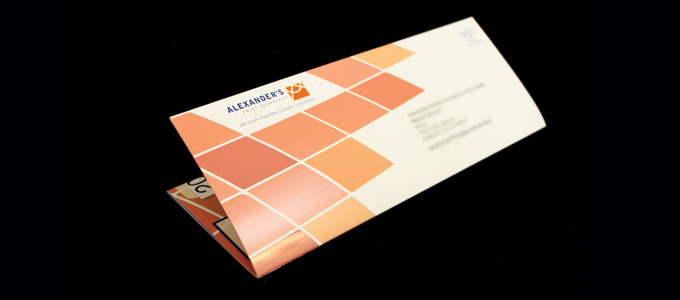 For more ideas and help on your company's next newsletter, contact us below! We love helping others establish lasting relationships.