Whether or not there's a telltale chill in the air, fall is coming up fast! Halloween appeals to a wide range, so now's the time to target that extensive audience with well-thought-out marketing campaigns. Here's how to create your Halloween marketing plan.
Related: How To Use Your Marketing Plan Effectively
Giveaways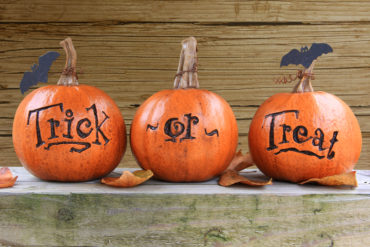 Halloween is well-known for being a giveaway event! All kids have to do is say, "Trick or Treat!" You can "treat" your clients and customers both throughout the month and on Halloween itself.
Before
Plan a particular giveaway or deal to visitors and customers. If your product is especially suited to Halloween (such as clothing, decor, or food), and it will be available on or before the big day, that could provide incentive to visit your store and earn or win a timely prize for that night.
During
Depending on the area you're in, you may get trick-or-treaters on Halloween night. Be sure to advertise that your business will be open to costumed visitors in advance. Plan branded candy bags that include business cards to give away to little ones. They probably won't notice the cards, but their parents will. And if you establish a good connection with them when they drop by, they might just be back!
Fall flavors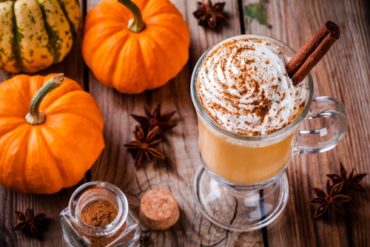 If you're in food or service, find a fall flavor! We all know pumpkin spice is a huge trend. Find a way to add that smell or taste to a product.
Not in food or service? create limited-edition products that look like fall. Make it feel like the season by adding foil or varnish to a printed product for extra texture!
Sales
Even if your product isn't Halloween-related or especially scary, you can offer scary good deals! Offer "Spooktacular" discounts or in-store credit as an incentive to visit your storefront again within a certain time frame.
Decorate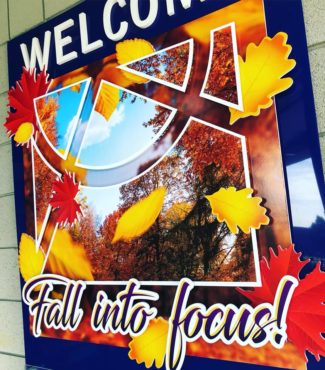 The best houses get the most visitors–so why shouldn't that be the same for businesses? Make your business or storefront the most festive in town! Do something eye-catching or creative with props and lights to catch the eye even from a distance. If you've announced that you'll be giving candy to trick-or-treaters, this will draw people in especially well.
Halloween not fitting your business? That's okay! You should still get your office ready for fall. Set up autumn-themed decor without a hint of anything scary. These might be pumpkins, silk leaves, and the hint of apple or pumpkin scents in the air. Decorating even a little and encouraging it where appropriate with your team members can help customers get in a festive spirit. Plus it helps give your business a healthy company culture!
Hold an Event
How better to draw people in than a party? Hold a Halloween-themed event during the month of October. Remember, the later in the month you get, the more people will have plans. Be sure to give something away to visitors to your event! Your event and deals will need to be worth skipping other parties for, or appeal to those who don't quite get into festivities like haunted houses.
Related: Halloween Print Creations
We hope you're ready for this Halloween–we certainly are! If you need printed products to make your creepy campaign succeed, please contact us today to get started. Let the spooky fun begin!