As of 2017, there are over 1.93 million sellers on Etsy! Are you ready to join them? It's not likely you'll gain much business if you don't enact careful marketing plans and techniques! But it will require more than just posting on social media every so often. Once you've found out who your ideal customer is and how your business fills their need, use these tips for marketing your Etsy business.
Related: About the Print - The Print Shop For Etsy Shop Owners
Four Tips To Improve Marketing Your Etsy Business: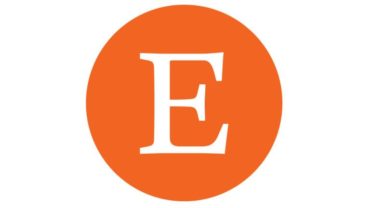 1. Use Etsy's SEO to your advantage
Never skimp on keywords when creating your shop and items. Flesh out your tags with plenty of keywords that someone might use to search for your products. This is as important as your ratings for attracting new business. Find the best keywords for your shop and products through research so that you can be sure customers will find you!
2. Word-of-mouth
One of the best ways to market your product on or offline is via word-of-mouth. It requires a little more work on your end to go above and beyond in impressing your customer base. But if you go that extra mile, you may be rewarded with their loyalty. Customers will tell their friends and family about you. And because they already have a relationship, those who hear their anecdotes will trust that your business really is that good!
Use word-of-mouth to your advantage. Whenever you get positive comments from a satisfied customer, ask them for a review! You might be able to ride that happy wave they've gotten from a well-done product or great service.
Pay attention to the negative or less-than-glowing reviews, too. These may not be as fun, but are still key to marketing your Etsy business as you will likely learn how your business can improve!
3. Freebies and Giveaways
Draw in new attention or secure loyalty with a few handouts! You don't have to spend lots of money to do this. Try simpler things that showcase your shop, like downloadable designs or templates. You might also try DIY design tutorials to help those planning a wedding or decorating a space.
Tip: Try putting your freebies in a newsletter! While you may not be able to send them directly to buyers, you can have visitors sign up on your main site or blog.
For your bigger campaigns, try easy-to-enter giveaways! This puts your shop on new visitors' radar and gets loyal customers excited to participate.
4. New Product
While you won't be able to market directly to people who have favorited your shop or item, there is something you can do to reach out to these users! Every time you list or renew an item, it will show up for them on their home page. Voila--you've sent a targeted message to someone who has already shown interest! What better excuse is there to keep creating?
Alexander's can help you with more than just marketing your Esty business. Supply your Etsy business with printed products by Alexander's! Contact us today to learn more.
Related: Finding A Print Partner For Your Etsy Wedding Shop Business