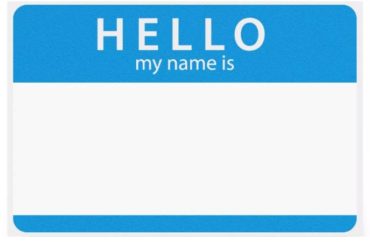 I learned how important it is to personalize your message as a 21 year old college student . I was at my apartment complex taking a break from my studies by shooting some hoops. The basketball hoop was located right by the stairs that come up from the underground parking.
Personalize Your Message
As I was shooting, this beautiful, strawberry-blonde came up the stairs. I had remembered meeting her about a week earlier and had vowed to remember her name. As she got to the top of the stairs, I called out, "Hey Kristi." She looked up a bit surprised to be called by name. My heart began to race out of my chest at this point waiting for how she would reply. She smiled and said, "Hey……how are you".
Failure…or so I thought. I replied kindly and she then proceeded to go up the next set of stairs to her apartment. After going up the first couple of steps, she turned and said…"Bill, right".
I felt like throwing my arms in the air, pounding my chest and screaming "Let's GOOOO" as if I had just done something cool in an athletic contest. But I didn't…I kept it cool. I complimented her on her memory and she kept going.
Long story short, the Hoops' met playing hoops. Kristi and I have been married for 17.5 half years.
It all started with a name
"A person's name is to him or her the sweetest and most important sound in any language." – Dale Carnegie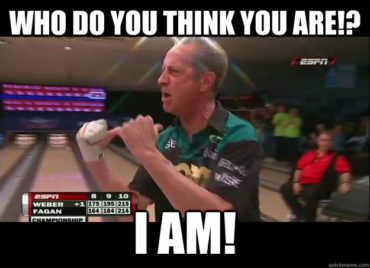 Isn't that the truth. When we remember someone's name, it is now almost totally unexpected that we exceed one's expectations when we actually do. And when we remember a name, connection accelerates. How can we use this principle in our work life?
I have worked for over 15 years in the live entertainment business of sports. Now, I work daily to bring creative, experience-centered print solutions to our clients at Alexander's. Through our variable printing capability that often addresses your customer by name, we have been able to bring some big wins to many of our clients.
Why did Hooray Heroes do 1 million books in their first quarter? They have created a way for families to insert the names and animated images of their children into the coolest story books you will ever read.
Personalized Experience
Utah Valley Basketball has seen significant decrease in no-show rates for their courtside seat holders by adding personalized printing to the season ticket delivery box, a personalized handwritten note from their courtside seat concierge, and placing those concierge at games that greet every attendee by their name as they walk in the building.
Dentrix is serving their clients by solving a similar "no-show" problem. It costs a dentist office $250 for a missed appointment. To change that, Dentrix created personalized, automated reminder cards and no-shows have decreased significantly.
Personalized Direct Mail
Research has shown, adding a person's name to a direct mail piece can increase the response rate by 135%. Adding a person's name, along with specific, targeted offers increases the response rate by 500%.
We are bombarded with messages daily. It is often not good enough to seek the cheapest or quickest option to message our clients. To rise above the noise, consider ways to personalize your message.
Sure we make this process automated and seamless for our clients. But when that personalized touch reaches the heart of your customer, you can thank us later for something you might call "customer acquisition" but something we call true love.
-Bill
Bill Hoops is the automated direct mail expert at Alexander's. Married happily for 17.5 years, Bill and his wife Kristi and have five children.