Back in 1992 Bill Clinton's presidential campaign strategist, James Carville famously coined the phrase "It's the economy, stupid." While it was initially intended for an internal audience of Clinton's campaign workers as one of several messages to promote, the term has now taken on a life of its own. As marketers look at the full suite of marketing tools available to them, many are returning to direct mail. With such a focus on digital messaging over the last decade why are marketers again starting to include direct mail in their marketing stack?
Well, the answer is simple really; It's the data, stupid!
Print Challenges
With customer data becoming more and more accessible it is easier than ever to customize marketing messages. Digital marketers have been using data for years to send custom text messages, emails, and tracking ads to personalize messages based on a customer's buying or viewing behavior. Until recently the print industry has struggled to keep up with the speed and customization so readily available in a digital world.
That's no longer the case. A recent article from The Marketing Insider "How Marketers Can Justify Print Expenditures In A Digital Era," points out that savvy marketers have always known that print and specifically direct mail yields tangible results. The challenge was quickly and easily being able to point to various analytics. Then leveraging that customer behavior in a nimble and responsive way using print.
Direct Mail Automation
While many marketing automation systems easily plug in text and email messages, getting custom print promotions, offers, and coupons in the hands of customers was always a challenge. The barrier was due to the need to connect with a printer to produce those pieces quickly and at scale. But times have changed. The same customization tools are now connecting with forward thinking printers. Now printers are adapting their systems to produce and deliver custom direct mail pieces in record time.
Print Personalization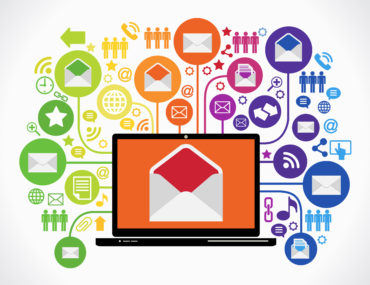 A Printing Impression interview with Maureen Powers, President of RR Donnelley says that for 2019 and beyond, she believes personalization, in particular, will become an even bigger part of the direct mail strategy. And, she stresses, "it's not just sticking someone's name on the inside letter." Rather, she believes that as brands continue to collect deeper and more relevant data from their customers, they will be able to produce highly targeted, highly personalized pieces that can resonate not with a demographic of people, but with an individual on a massive scale.
As marketers seek to understand how to include print in the marketing mix, they have begun to see that no longer is direct mail simply mailing the same postcard to a list. Or blanket mailing a particular zip code. The reality is now a homeowner can receive a custom offer different from their neighbor across the street.
It's not simply changing the name on a static mailer. Personalization can take be applied in any number of ways. Images can be customized, discounts can be applied based on recent visits or purchases. All of which helps to connect with customers and encourage them to engage with specific brands. For example, a regular customer may not need a discount to come in for an oil change, but a simple reminder. Or it could be an offer to also change their windshield wipers on their next visit.
Print Marketing Integration
Data gathering systems are now becoming more integrated. Now digital and print components can complement each other in respective campaigns. A direct mail piece can be triggered the same way as an email. It could be clicking a link, filling out an online form, or by a simple target start date.
What this all means is that marketers can now seamlessly incorporate all of these messaging tools into their campaigns. Data rich campaigns provide a more relevant and meaningful message. Now that barriers to using data in sophisticated print campaigns are starting to crumble the smart marketing team will actively seek ways to use all of the tools available to them.
And there's nothing stupid about that.