Recently Alexander's printed some fantastic signage for HireVue.
As HireVue has expanded their office, they've spread their innovation and creativity by decorating their space with the best print and design.
Off-the wall signage, word posters, and an enormous, creative "game" poster are just a sample of how HireVue has sought to create and maintain an office atmosphere that suggests creativity, innovation, and fun.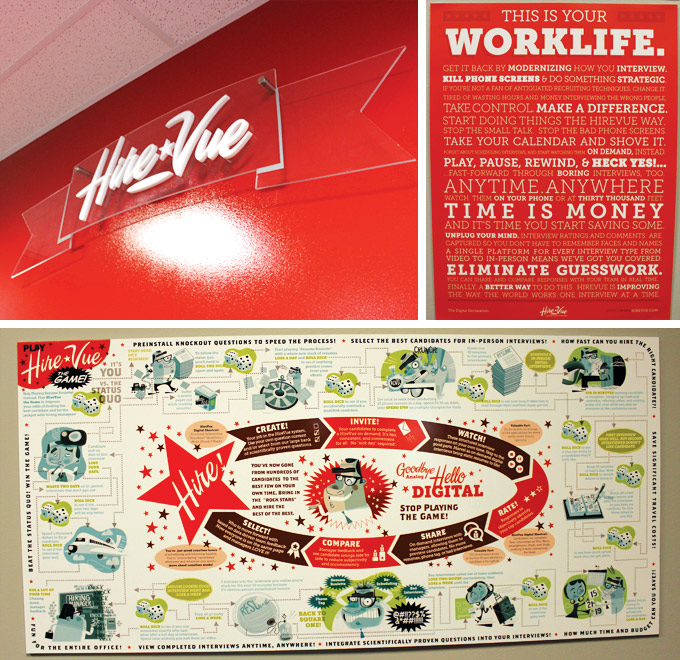 This back lit, glowing sign shines in a rainbow of colors, helping HireVue's brand stand out and draw attention.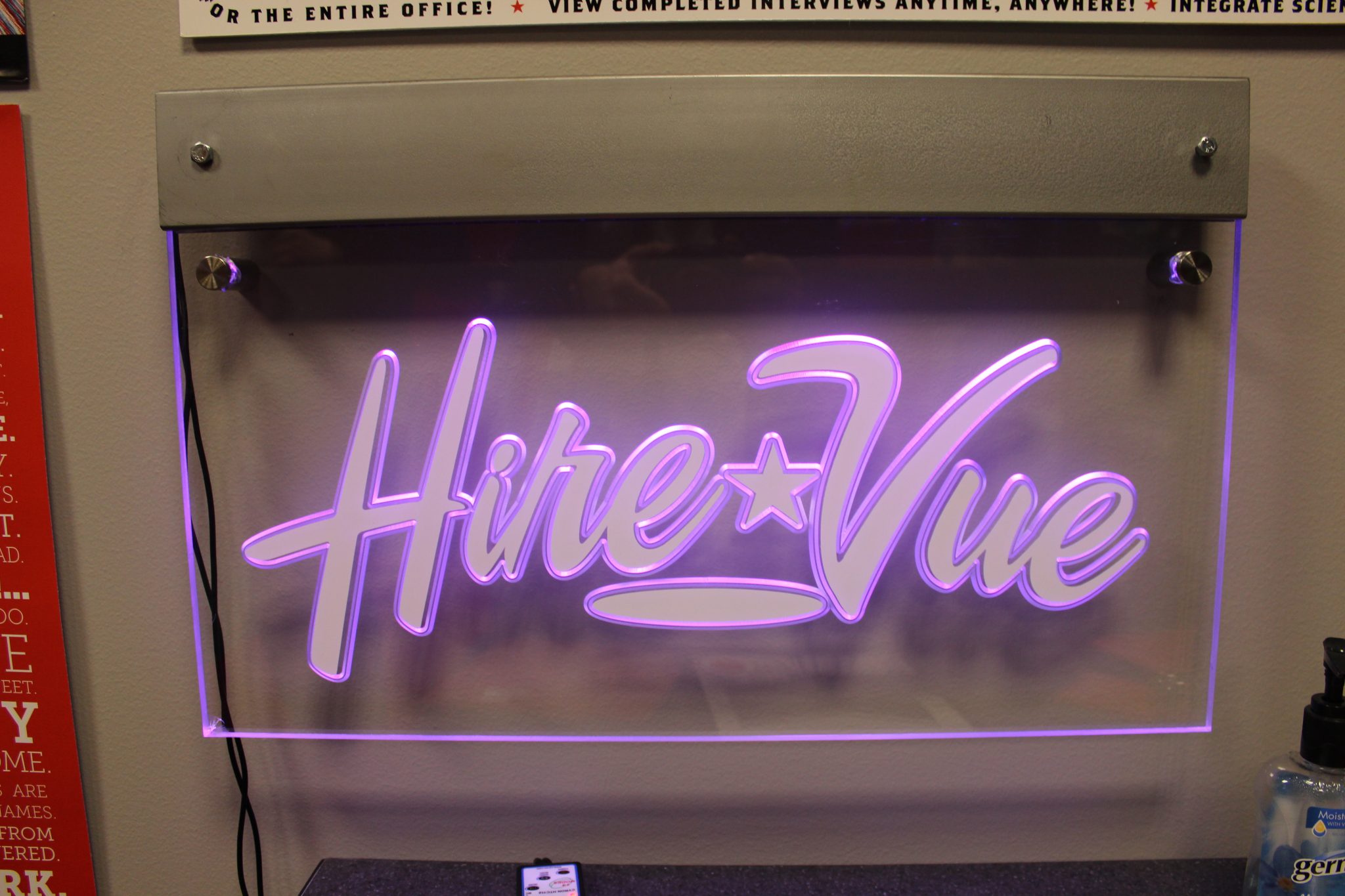 Just another poorly printed, blurry poster? Think again! This poster may be hard to look at in the beginning, but put on those snazzy 3D glasses, and suddenly you have a motivational poster that pops – literally!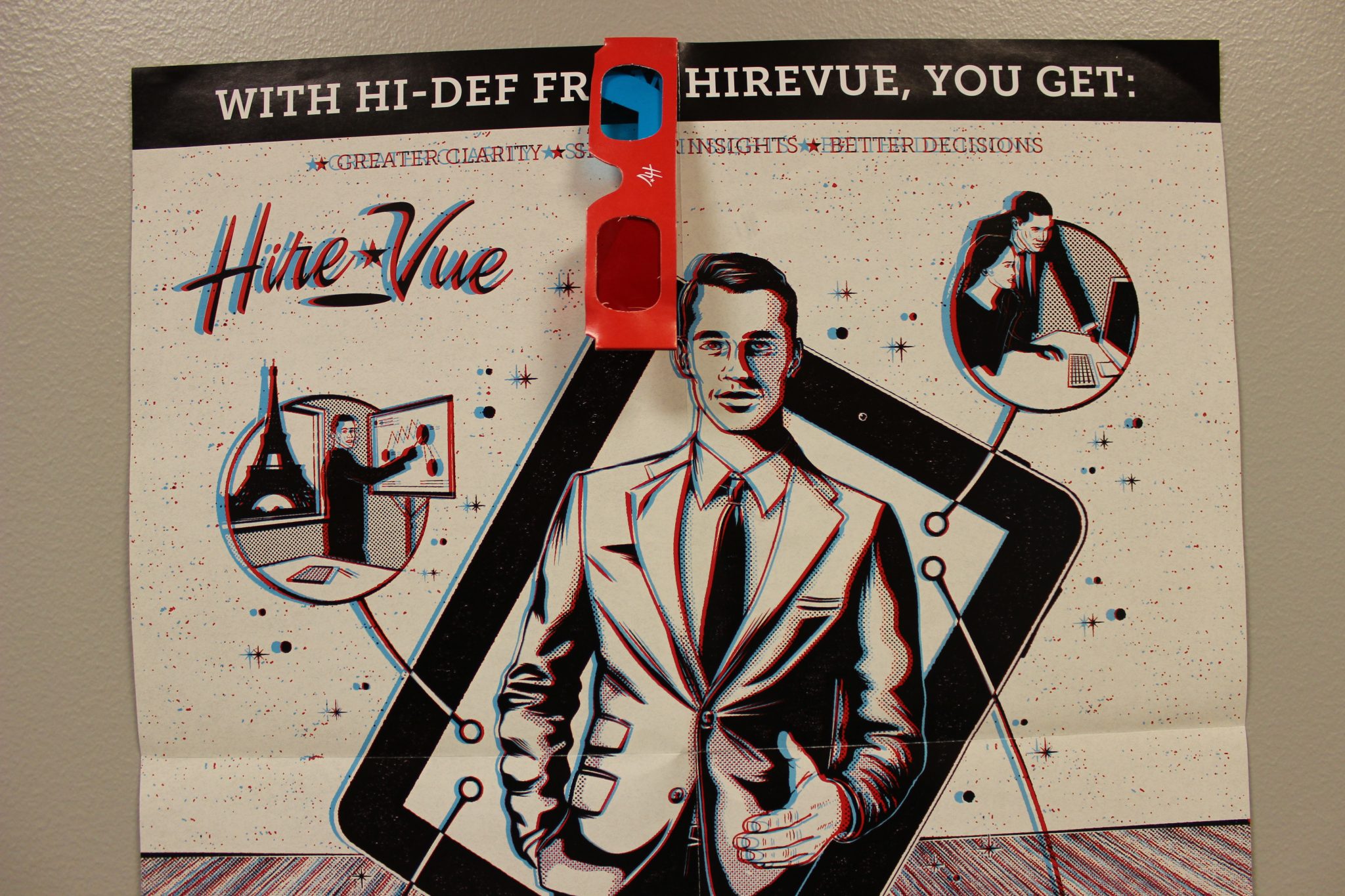 See those root beer bottles in the background? Alexander's printed the labels. And if you're interested in a fun work related card game, we can print those too. Learn more about Cards Against HR here.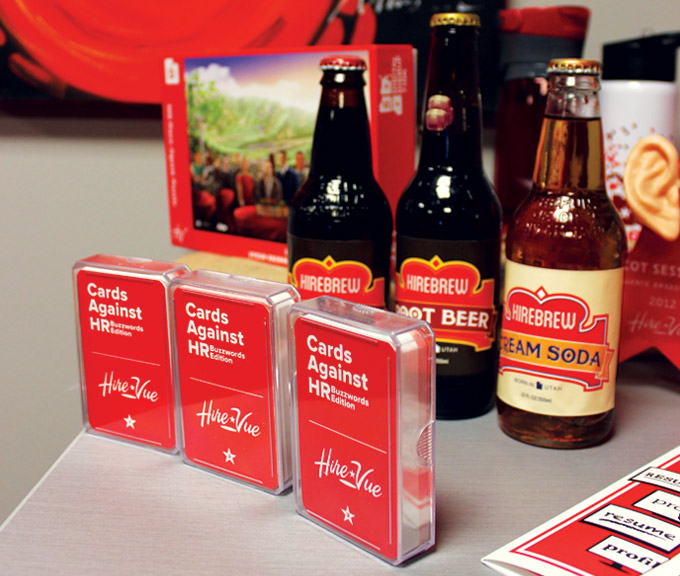 As fun as all of these print products are, they look even better when design elements are combined! HireVue created a masterpiece wall design and, thanks to Alexander's, was able to print it on a variety of substrates all in one place, including vinyl,  board, and acrylic.
Ready to decorate your office space? Contact us and we'll help you get started.