The Qualtrics marketing kit impressed its recipients as well as various judges in 2019. This year, the box received three notable awards from two major print competitions. It received an Award of Recognition for marketing kits from the Printing Industries of America before winning two categories at the Pacific Printing Industry Association's PrintROCKS! competition.
PIA Awards Won:
Award of Recognition – Marketing Kits
PPI Association PrintROCKS! Awards Won:
First Place – Media Kits
Best Use of Mediums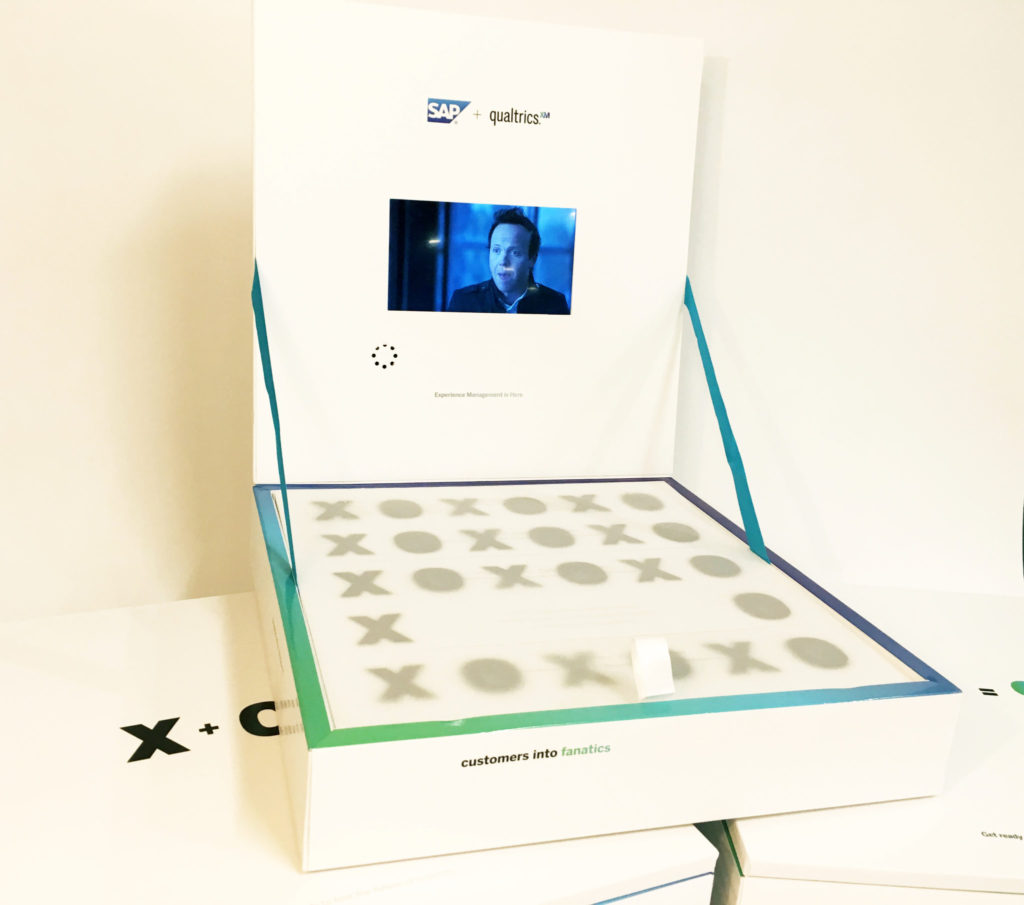 The Qualtrics Marketing Kit
The Qualtrics marketing kit features a unique box that contains various components to dazzle its recipients. The box immediately captures one's attention as a screen on the bottom of the lid automatically plays a video as you open the box. This particular video featured Qualtrics CEO Ryan Smith and SAP CEO Bill McDermott inviting the recipient to the X4 Experience Management Summit and the Sapphire Now Conference.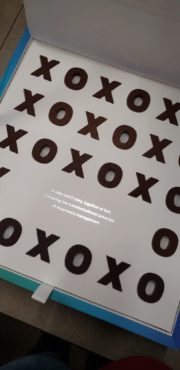 While watching the video, recipients could enjoy one of the 26 pieces of Taste chocolate shaped as X's and O's. The chocolates rested in a sheet of food-safe foam to ensure edibility. Recipients received their boxes near Valentine's Day so the pieces of chocolate matched the holiday atmosphere. The shape of the chocolate also represented the types of data each company specializes in: Experience data (X) and operational data (O).
Below the tray of chocolates laid invitations to the summit and conference. These invitations were tickets to a VIP experience at both events. Alexander's produced and shipped more than 1700 of these boxes. They landed on the desks of hundreds of Fortune 500 CEOs and invitees such as Oprah Winfrey and former President of the United States, Barack Obama.
Alexander's wants to help you succeed with your next marketing campaign. Get in contact with a representative to receive more information on our marketing capabilities or request a custom quote.