Printers like Alexander's love to see companies get creative with postcards. Top brands invest heavily in market research to determine what the most effective ways are to reach their target audiences.
TOMS Shoes Uses Direct Mail Postcards Campaign
In a recently published article from the the "WhatTheyThink?" newsletter; Let's Hear a Round of Applause for TOMS! it talks about TOMS excellent branding strategy. TOMS is famous for their system of giving away a pair of shoes to a child who needs them, for every pair of shoes they sell. Often those shoes go to impoverished countries.
They have also embraced other social causes like gun violence for example, as part of their brand and are using direct mail postcards to spread the word. Customers can visit their website and send a postcard at no charge to them to their members of congress. The article states; "We've consulted with our impact partners and found this is the most effective way for you to make your voice heard. Your physical postcard will read…"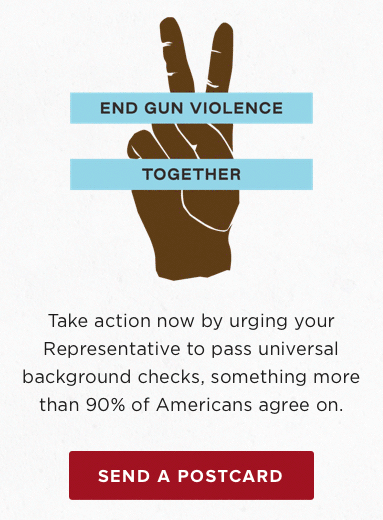 Not only is TOMS reinforcing their brand by advocating for various social causes they believe in, but they are also making it easy and effective for their customers to participate. Customers simply visit the website, fill out a form, and TOMS does the rest. TOMS then gives customers the option of continuing to be informed of other campaigns they may run.
It's always great to see high profile brands using direct mail to reinforce their social causes but also effectively spread that message with others. TOMS understands that postcards and other mail pieces when done right can play an important role in brand awareness.
If you are interested in using direct mail marketing campaigns in your business, contact us for a custom quote, and see how Alexander's can help you spread awareness for your cause.