Amazon's Holiday Toy Catalog
With the turmoil Toys R Us has seen this year, Amazon is bound to be the single biggest toy supplier for the upcoming holidays. But despite their digital dominance, they are not relying only on their website this year. Amazon's first-ever catalog, "A Holiday of Play," recalls the former toy giant's gift guides many generations enjoyed. Being an online behemoth, Amazon doesn't seem like the sort to print a catalog at first glance. However, this huge company is well aware of the power of print.
Related: The 5 Best Places to Create Custom Holiday Cards
Printed catalogs evoke a sense of nostalgia. Millennial parents–the age demographic with the most spending power–are bound to respond positively to catalogs. Their children will get the same experience they had. That positive connection benefit's Amazon even more once the holiday hits!
When it comes to marketing, it's generally a good idea to follow in the steps of big businesses like Amazon. Let's look at some of the advantages that we can get from using physical, direct-mail catalogs.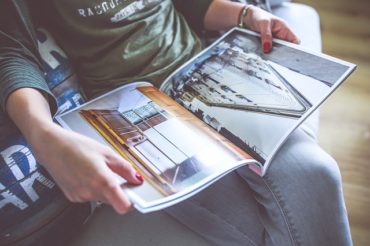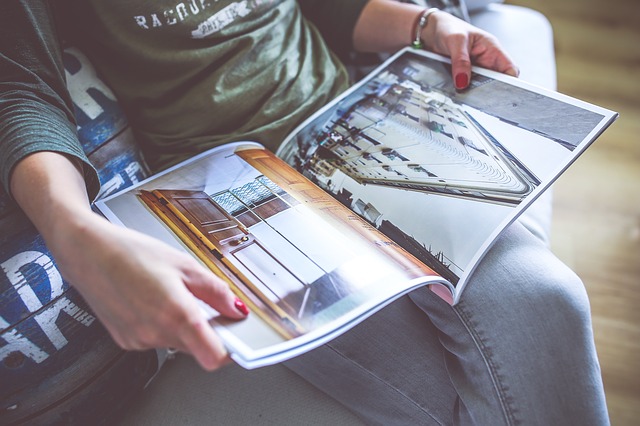 Advantages of Print Catalogs
Instant Information
This benefit sounds more like it belongs to a website than a print catalog, right? While it's true that websites are very accessible, catalogs too can provide instant information–sometimes faster or more efficiently than a website.
Companies that use a print catalog can direct their consumers' attention exactly where they want. This might be to new products or products on sale. But whatever the target sale item, catalogs give your customers the information they need immediately. What's new from a trusted creator? What are the great deals? On a website, a customer might have to comb through pages to find that information.
Hard to Dismiss
Unlike a pop-up, printed catalogs are harder to forget about with the click of a button. Even though many of us have busy schedules, there's still something inherently relaxing about holding bound paper in your hands and turning pages. So, your customers will automatically spend more time looking through the catalog. Plus, these printed catalogs will spend more time on a coffee table or office desk, giving them a much longer lifespan than a digital advertisement.
Design
They can also use design to create a specific mood that enhances these products. For example, a holiday page that frames particular products can create a mood more receptive to gift buying. Designs like this are more effective on the page than on a website, where designs tend to stick to the header at the top.
Multichannel Shopping
Of course, even with a print catalog, your customers are going to need a place to purchase products, right? Use a catalog to pitch information to your widest audience and drive them to your website. Fill your pages with reminders and online offers, and you'll see traffic go up. You may also find more business in your brick and mortar stores, especially around Black Friday, if you include similar deals.
Related: REI Says Goodbye Catalog & Hello Magazine
If Amazon see's the benefit of print marketing – so should you! To see a copy of the Amazon Toy Catalog click here
.